Secular Ceremonial Officiants in France
Dear newlyweds , welcome to the  Unique Ceremonies , the site dedicated to your secular wedding, civil partnership or vow renewal ceremony. We are delighted with your visit and take this opportunity to congratulate you on your upcoming marriage, PACS or renewal of vows plans.
If we have the pleasure of your visit, it may be because you are considering organizing a secular ceremony to celebrate your marriage, your civil partnership or your renewal of vows . Do you already have a clear idea of ​​what you want and are looking for a secular ceremony officiant? Or are you wondering what a secular wedding ceremony consists of? Check out our Blog!
For 6 consecutive years, we have been winners of the Mariages.net Wedding Award which rewards the best wedding professionals in France.
Click on the image to discover our profile on mariages.net .
Since 2010, Unique Ceremonies has been aimed at couples who wish to use the services of a professional and experienced officiant for the preparation, writing and celebration of their secular wedding, civil partnership or vow renewal ceremony.
Unique Ceremonies is a team of bilingual officiants based in Brittany, Center Val de Loire, New Aquitaine, Occitanie and Provence Alpes Côte d'Azur.
Magali is the founder of Unique, created in 2010 and which has since become one of the leading companies in the field of secular ceremonies in France. Based in the Nouvelle Aquitaine region, she gradually surrounded herself with a team of trusted officiants, all recruited for their remarkable linguistic skills, their gift for writing, their natural oral ease, their professionalism and their sense of humor.
To find out more about Magali , Virginie , Sébastien , Pascale , Séverine C. , Séverine B. , Sophie & Karyne .
Our Secular Ceremonial Officiants
Unique Ceremonies offers a completely personalized service adapted to the personality, values, history and desires of each couple. Indeed, if couples wish to mark their union with a secular ceremony, it is precisely because they feel a strong need to express their feelings in a personal way articulated around texts written exclusively for them, interventions from their loved ones prepared meticulously with the officiant and possibly rituals involving all or part of the guests.
To do this, Unique Ceremonies officiants take the time to get to know the couples , to establish a relationship of trust and complicity which will allow them to then write a tailor-made text. Each of our officiants is, through their training and previous professional experience (translator, lawyer, etc.) capable of putting emotions on paper with elegance and authenticity .
They are also very comfortable with speaking in public and know how to combine presence and discretion so that each ceremony celebrated takes place in the most respectful, fluid and natural way possible.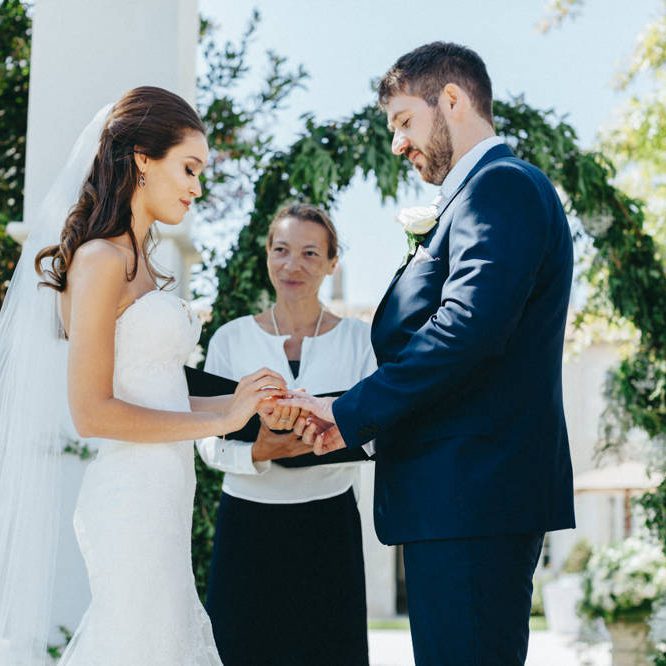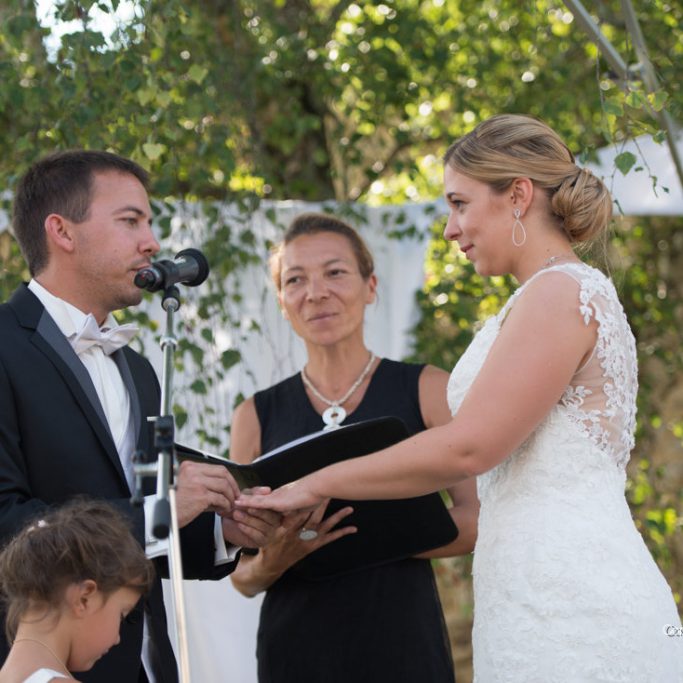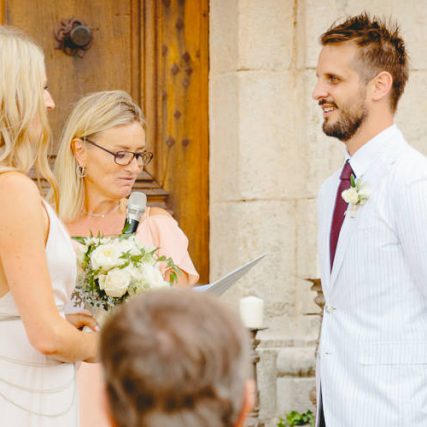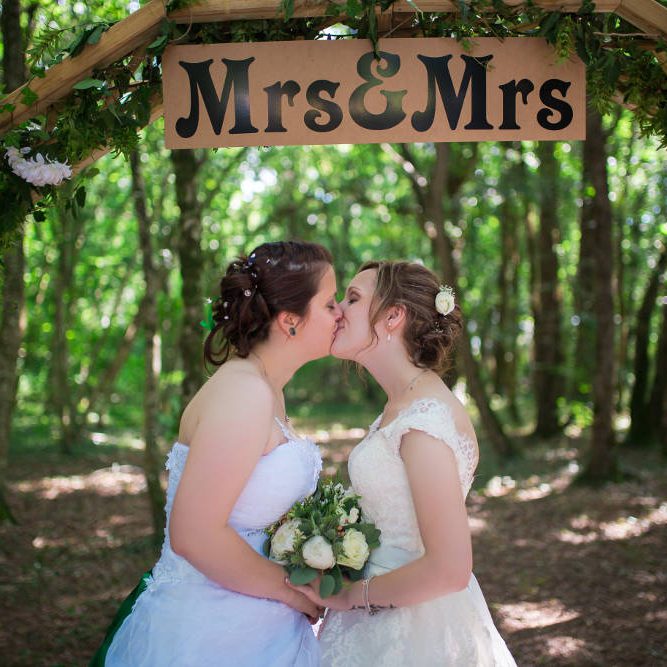 Customer Testimonials
What couples say about their secular ceremony...
The ceremony completely lived up to our expectations! She was able to perfectly understand us, both our character and our sense of humor.
She knew how to deal with small unexpected events, such as being kind enough to say a little personalized sentence in English to the wife of a friend who did not speak French.
For us, there is nothing to change; we had a great time and had only positive feedback. Thanks to Séverine for giving us such a beautiful moment.
F&P
April 16, 2022

Finistère – Séverine B.

The ceremony was perfect, we have no complaints. It was a big challenge because it was the first time for most of our guests that they participated in a secular ceremony, and some had preconceptions but to our greatest surprise, everyone found our ceremony very beautiful , because it is very personalized and ultimately resembles us so much.
Magali allowed the guests to discover a little more about the bride and groom and to be with us throughout. Thanks to her, we had a ceremony with a lot of emotion, without falling into "too much".
Many people came to compliment us on our choice of officiant :) We even felt in some people the desire to also have a secular ceremony for their wedding. Our ceremony exceeded our expectations both in substance and form and we will always keep very fond memories of it. Thank you very much for this moment.
A & J
September 10, 2022
Indre – Magali

We are very happy with Virginie's performance from Unique Ceremonies! A very sweet, beautiful and emotional ceremony – Virginie lived up to our expectations and was very reliable and patient. We really liked the ceremony, the duration, the moments of exchange, the personalization… everything was great
Virginie was great during the whole preparation process, we met her via Skype and immediately had a good feeling. Professional, reliable, patient and flexible, she quickly understood our personality and what we wanted. It was a great experience and I highly recommend Unique Ceremonies!
C & M
July 9, 2022
Var – Virginia

Secular Ceremonial Officiants in France