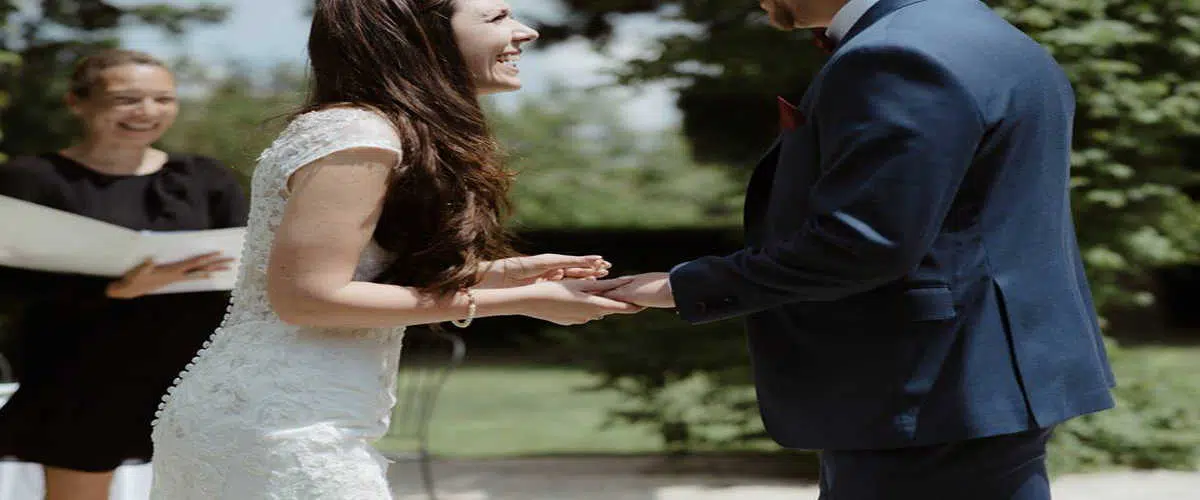 Unique Ceremonies is recruiting secular ceremony officiants
July 28, 2017
Secular ceremonial officiant for the Center Val de Loire Region
December 8, 2017
Why become a Secular Ceremonial Officiant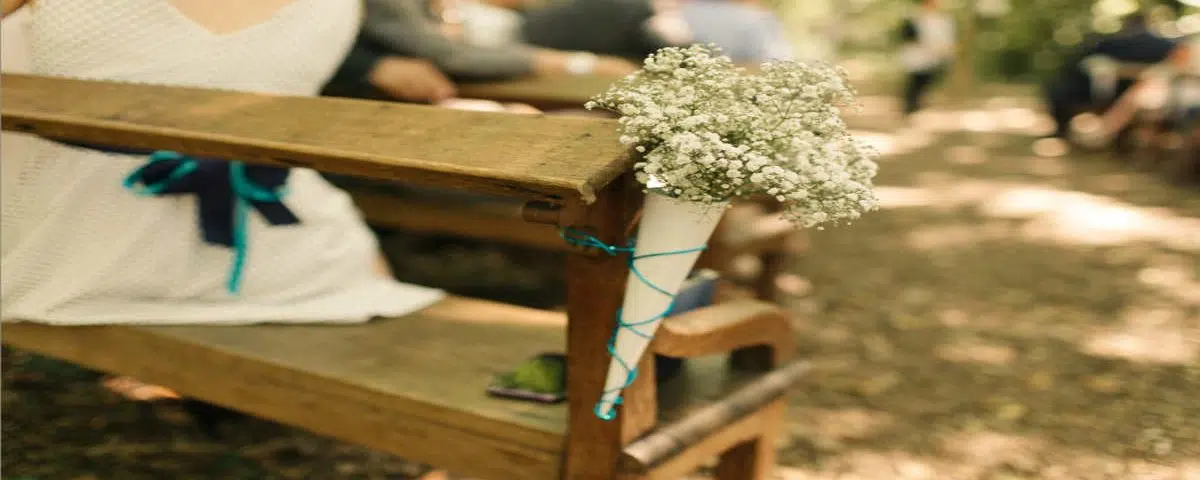 Why become a Secular Ceremonial Officiant
About ten years ago, few people knew what a secular ceremony was, even less an officiant. Today, this activity is becoming more popular and, even better, it is gradually becoming a profession in its own right.
Over the years, the secular ceremony has established itself as a key moment of marriage. Finished running past Mr Le Maire and presto, we're off to the reception for a little glass of wine before starting dinner! More and more couples are deciding to give the secular ceremony a privileged place and are looking for a professional officiant to provide them with a quality service.
Proof that the secular ceremony is becoming more and more talked about: Wedding professionals are adapting to this new arrival: Certain reception venues, such as the Château de Puyrigaud in Léoville (See Photo) , offer a place at exterior dedicated to this new concept and provide the bride and groom with elegant chairs, benches, arches, etc. ; Some DJs provide ceremonial musical entertainment and cooperate with the officiant; Florists, decorators and photographers also offer a service dedicated to the secular ceremony.
Just like the profession of wedding planner which has found its place, that of secular ceremony officiant is increasingly seen as a real added value.
The profession of secular ceremonial officiant is therefore a profession in full expansion. To date, the profession is not subject to any regulation, therefore, no state training is compulsory. Private institutes offer training of varying quality and some people decide to get started, which is also my case because, when I discovered this profession almost 10 years ago, very little training was available.
I worked as a marketing manager then as a translator/interpreter and I discovered by chance the profession of secular ceremony officiant and I found myself in my element. My past experiences have been very useful to me because, to be a good officiant, it is necessary to know how to communicate, write, listen and lead.
The price of the services varies between €300 and €3000 depending on the degree of personalization, the services included and the experience of the officiant, but the average price is around €800, travel costs not included. If the peak of activity is mainly between June and September, many couples choose to get married out of season in order to benefit from more attractive prices, particularly at the reception venues. As a result, a reputable officiant works almost all year round. For example, I celebrated 2 ceremonies in December 2016 and followed up in January 2017 with a beautiful ceremony in La Rochelle.
The job of secular ceremonial officiant is extremely rewarding and enriching. It allows you to make wonderful encounters with endearing couples and dedicated service providers, to discover places each more splendid than the next and to contribute to the happiness of lovers from all over the planet. What more !
If the profession of secular ceremony officiant, do not hesitate to contact us to perhaps join the Unique Ceremonies team