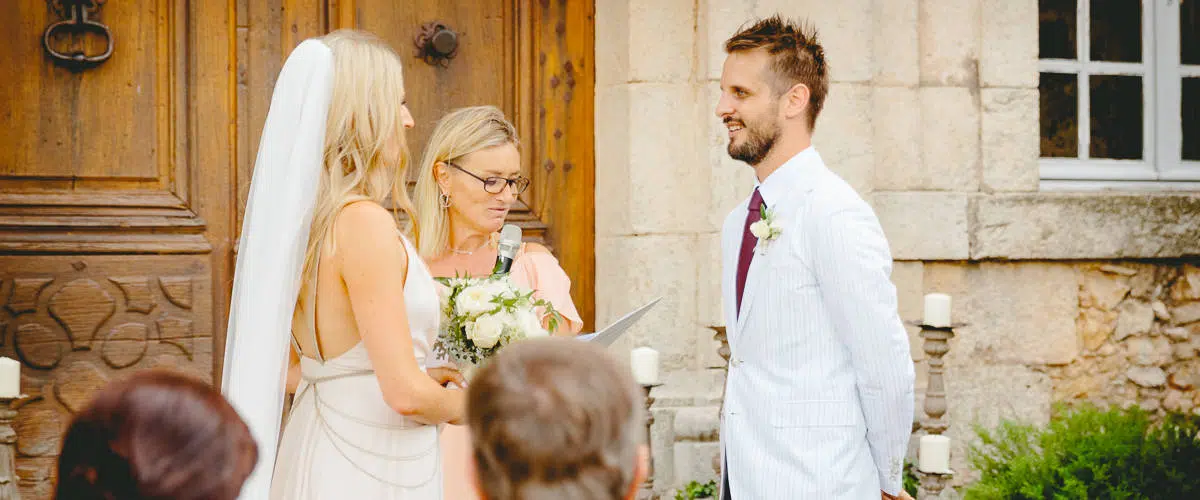 Virginie, Ceremony Officiant since 2012
October 10, 2016
My Very First Secular Ceremony
October 10, 2016
Magali, Secular Ceremony Officiant since 2009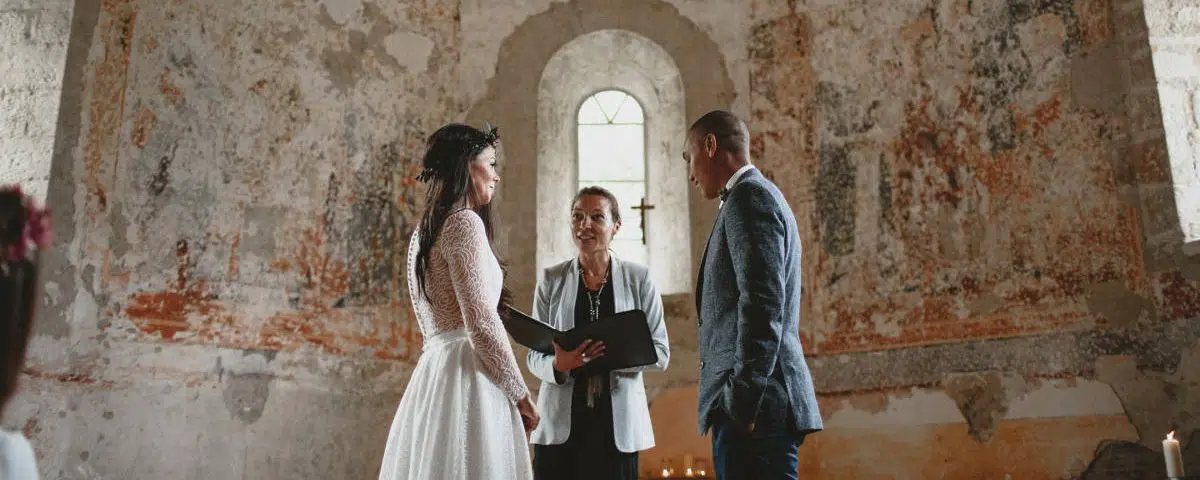 Magali, Bilingual Secular Ceremony Officiant since 2009
Dear lovers,
My name is Magali and I founded Unique Ceremonies in 2010 . Graduated in Marketing, I have held several positions of responsibility in France and abroad. Fluent in English, I established myself as a translator-interpreter upon my return to France after 10 years in Great Britain.
I discovered the profession of secular wedding officiant by chance and this beautiful profession quickly became a passion which took precedence over translation.
I'm talking to you about chance, however, I am convinced that things never happen by chance. I loved my profession as a translator but, being naturally sociable and cheerful, I suffered from the lack of communication associated with it and was considering pursuing a complementary activity that would allow me to fill this professional isolation and encourage exchange. human.
I have always loved writing, putting certain moments of my life on paper and this taste for writing helped me set up the personalized service of writing and celebrating secular ceremonies that I am proud to offer today. 'today.
I celebrated my very first ceremony in 2009 for a French/American couple who came to celebrate their engagement with family and friends in a castle in Poitou Charentes. I immediately understood that I was in my element and decided to continue this adventure. So I founded Unique Ceremonies the following year. I of course appreciate the celebration of the secular ceremony but what I particularly like is the preparation phase during which I get to know the future bride and groom and develop a close relationship with them which encourages them to confide in each other. to me so that I can then write their story.
Today, with nearly 200 ceremonies to my credit, celebrated in English, French or in both languages , I still love this profession as much and, at the end of each ceremony, I feel the same feeling of having contributed to the happiness of 2 people who love each other and the same smile of pride and gratitude appears on my lips when I wave them goodbye as I walk away.
I have the pleasure of officiating in the north of the Nouvelle-Aquitaine region, in Vienne (86), Deux-Sèvres (79) and Charente (16) and Charente Maritime (17).
See you soon !