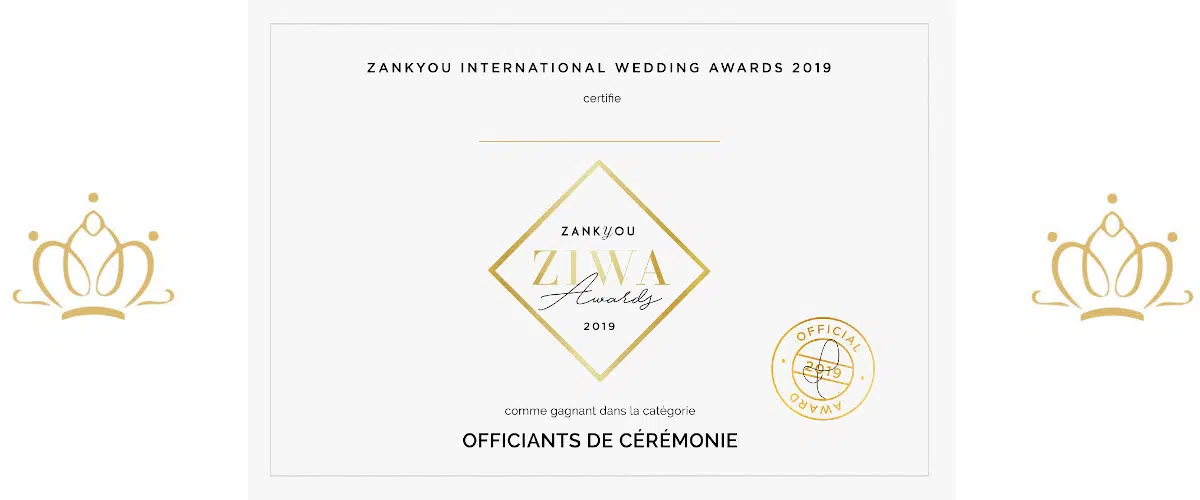 Unique Ceremonies Winner of the ZIWA Prize 2019
October 4, 2019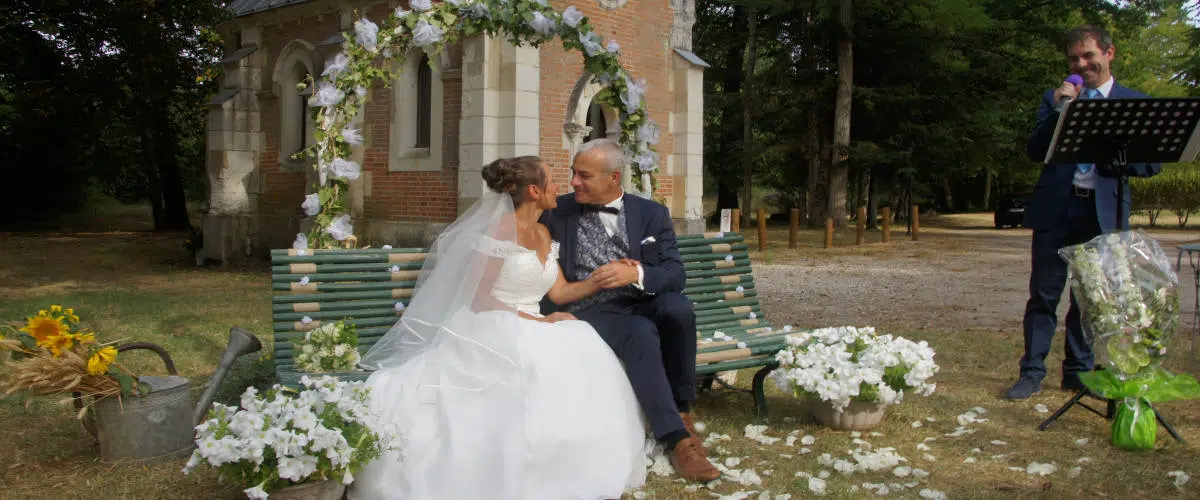 Officer means creating your bubble of Love
November 1, 2019
Secular ceremonial officiant for the Nouvelle Aquitaine Region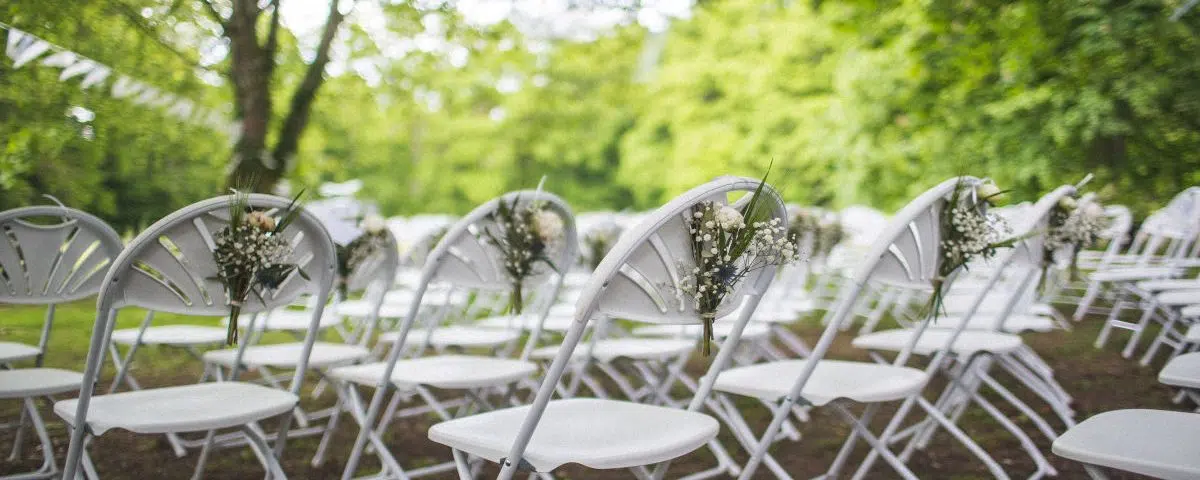 Sophie, secular ceremonial officiant for the Nouvelle Aquitaine Region
Dear lovers,
My name is Sophie and I joined the Unique ceremonies team in 2019. I cover the Charentes, Deux-Sèvres and Vienne regions, so if you are planning to celebrate your wedding, PACS or renewal wishes in Poitiers, for example or in Niort, Cognac, La Rochelle or Ile de Ré, I would be delighted to offer you the most beautiful ceremony. I have lived in Charente Maritime since 2017 after several years in the Center region.
I am of French nationality but I spent many years in London and San Francisco. I was married for 22 years to a British man, which greatly contributed to my knowledge of the Anglo-Saxon way of life without forgetting my roots.
My fluent English and my interest in the language led me to teach English to adults. I have been doing this activity for 5 years after a previous life in the finance sector. This training activity allowed me to develop my speaking skills and to demonstrate the kindness, patience and pedagogy necessary to build a relationship of trust with others.
I am now an educational coordinator and trainer, which allows me to be in contact with students but also trainers and to interact with various nationalities and cultures. I can say without any pretension that due to my various professional and personal experiences, I am very open-minded, flexible and have a fairly developed sense of humor. I will be happy to use these skills during your wedding ceremony to create an atmosphere for you and your loved ones that is relaxed, authentic, professional and full of emotion.
I am sure you are asking yourself the following question: Why is this financial professional, English trainer, also a secular ceremony officiant? Well, I'm not going to tell you any stories: Until my contact with Magali, I didn't even know that celebrating secular wedding ceremonies was a profession but I saw the job offer posted by Magali and that intrigued me. I was looking for a new path requiring skills other than teaching. I spoke to Magali and found out we had similar experiences and I loved her enthusiasm. Curious by nature, I also saw it as an opportunity to meet new people, develop a relationship with them and help them make their day unforgettable!
Since 2019, I have experienced very beautiful moments and met great people throughout the ceremonies that I have had the pleasure of celebrating to date, whether in French, in English or in both languages. . Each ceremony is different but each one gives pride of place to emotion and laughter! My greatest satisfaction is obviously when the bride and groom are delighted and the guests too!
As with most of us, I am touched when I hear a beautiful story and I think it is an incredible opportunity not only to hear it but also to contribute to it, which is why my goal for your Big Day is to help you create your beautiful story, a unique moment with your family and friends.
Charente, Charente-Maritime, Deux-Sèvres and Vienne offer a magnificent setting for your secular wedding ceremony thanks to the beautiful light and a varied landscape. There are many beautiful properties that would make an incredible setting for your wedding, not to mention the countless accommodation options for your guests.
I hope that this little article will make you want to celebrate your love in the departments of Charente, Charente Maritime, Deux-Sèvres and Vienne which have so much to offer you and I also hope that my words will give you want to entrust me with the preparation and celebration of your secular wedding ceremony to which I will take the greatest care.
See you soon maybe…
Sophie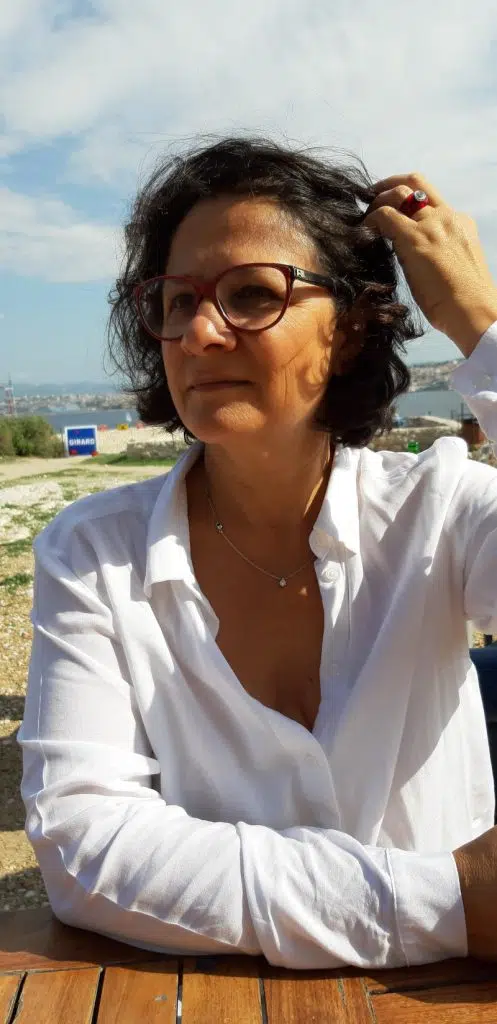 Sophie, Bilingual Secular Ceremony Officiant for the Nouvelle Aquitaine region
Secular ceremonial officiant for the Nouvelle Aquitaine Region