OUR TEAM OF SECULAR CEREMONY OFFICERS
First of all, Unique Ceremonies is the trust of a long-time friend, Virginie , who believed in Magali for the secular ceremony and who joined the adventure in 2012 & 2014, from Sébastien in 2017, Pascale, Séverine B. , Sophie & Karyne in 2018-2019 and Séverine C. in 2021.
The small team covers the Brittany , Center Val de Loire , Nouvelle Aquitaine , Occitanie & Provence Alpes Côte d'Azur regions .
Meet the officiants at Unique Ceremonies by reading their stories below.
Magali, Bilingual English Officiant, New Aquitaine
My name is Magali and I founded Unique Ceremonies in 2010. With a degree in Marketing, I have held several positions of responsibility in France and abroad. Fluent in English, I established myself as a translator/interpreter upon my return to France after 10 years in Great Britain.
Although I discovered the officiating profession by chance, it quickly became a passion that took precedence over translation.
Let me tell you my story… Read More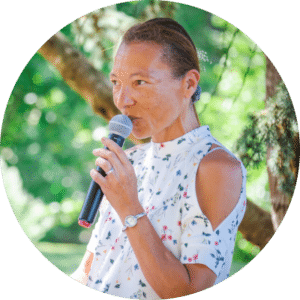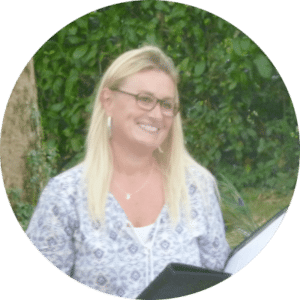 Virginie, Bilingual English officiant, Provence Alpes Côte d'Azur
My name is Virginie. I have an international profile similar to that of Magali, which is why she asked me in 2011 to join the Unique Ceremonies and celebrate my first ceremonies  in 2012. Since then, I have celebrated more than four -twenty secular ceremonies in French and English or German  in my beautiful  Provence, on the Côte d'Azur and in Corsica .
Magali and I have been friends for over 20 years and our backgrounds are similar. We have in fact pursued international business studies and have found ourselves many times in the four corners of the world during our professional career ... Find out more
Sébastien French-speaking officiant, Center Val de Loire

Hello to all lovers,
My name is Sebastien. I live in Tours and I am delighted to be part of the great Unique Cérémonie team as a secular ceremony officiant. For this occasion, I would like to make you a present: Offer you the most beautiful secular wedding ceremony. I will put all my heart into it, both tender and rebellious, to offer you the most beautiful gift: A magical ceremony in our beautiful region of Center Val de Loire and the realization of all your dreams and all your hopes.

Married and happy father of two boys, I am a musician, singer and presenter. In addition, I write songs, taking inspiration from life and the spirit of the times. Salesman and train controller in another life, today I am a trainer … Find out more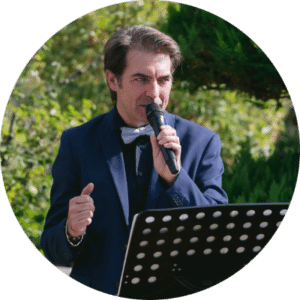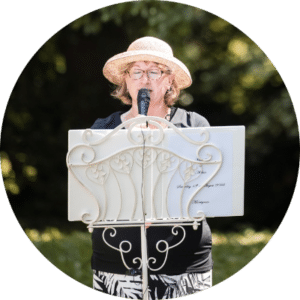 Pascale, bilingual ceremonial officiant, in Dordogne and neighboring departments

Dear bride and groom!
My name is Pascale. I am delighted to join Magali's team at Unique Ceremonies and I look forward to perhaps celebrating your union.
Before you decide, perhaps you would like to know a little more about me? Let's go ! I lived in Canada for 23 years and I am of Canadian and French nationality. On our return to France, motivated by family reasons, my husband and I decided to settle in Dordogne, in the Périgord Noir, where we bought an old stone house. Why the Dordogne?
Want to read more… Find out more
Séverine, Secular Ceremonial Officiant, in Brittany

Dear bride and groom,
My name is Séverine. I happily joined Unique Ceremonies to cover the Brittany region where I moved in 2017.
You chose Brittany to celebrate your union there. Here is already one point that we have in common. I got married in Morbihan in 2018 and our secular ceremony took place at home, in the presence of people who are dear to us. It was a moving and unique moment and I would be honored to help make yours an equally special moment … Learn More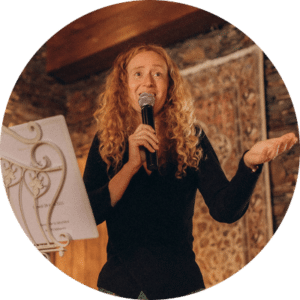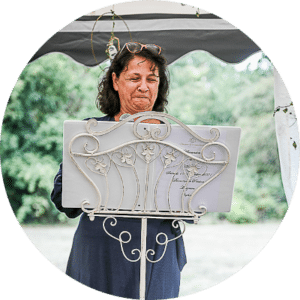 Sophie, bilingual secular ceremonial officiant, in New Aquitaine
Dear lovers,
My name is Sophie and I joined the Unique ceremonies team in 2019. I cover the Charentes, Deux-Sèvres and Vienne regions, so if you are planning to celebrate your wedding, PACS or renewal wishes in Poitiers, for example or in Niort, Cognac, La Rochelle or Ile de Ré, I would be delighted to offer you the most beautiful ceremony. I have lived in Charente Maritime since 2017 after several years in the Center region.
I am of French nationality but I spent many years in London and San Francisco.. . Learn More
Karyne, Bilingual Secular Ceremony Officiant, in Provence
Dear lovers,
My name is Karyne and I am a secular wedding ceremony officiant in Provence. I cover the Alpes de Haute Provence (04), Alpes Maritimes (06), Bouches du Rhône (13), Drôme (26), Gard (30), Hérault (34), Var (83) and Vaucluse (84).
Indeed, I have the great pleasure and privilege of living in the South of France, near the delicious city of Aix-en-Provence, nestled between the authentic Luberon, the majestic Montagne Sainte Victoire, the gentle Alpilles and the dizzying Calanques. A dream-reality setting ... Learn More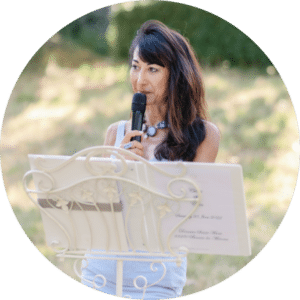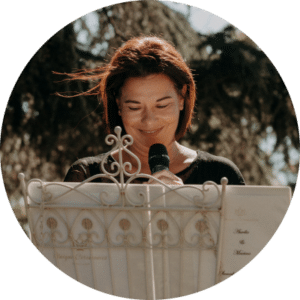 Séverine, bilingual secular ceremonial officiant, in Occitanie
Hello, my name is Séverine. Originally from Charente Maritime, I lived in several French regions before settling with my husband and my two children in Occitanie, near the pretty town of Toulouse.
With a degree in international business, I worked for many years in the automotive sector. Unsurprisingly, I have been working for 18 years in the aeronautics sector, of which the Toulouse region is the cradle.
I am delighted to join the Unique Cérémonies family to cover the Occitanie region and can't wait.. . Learn More
OUR TEAM OF SECULAR CEREMONY OFFICERS