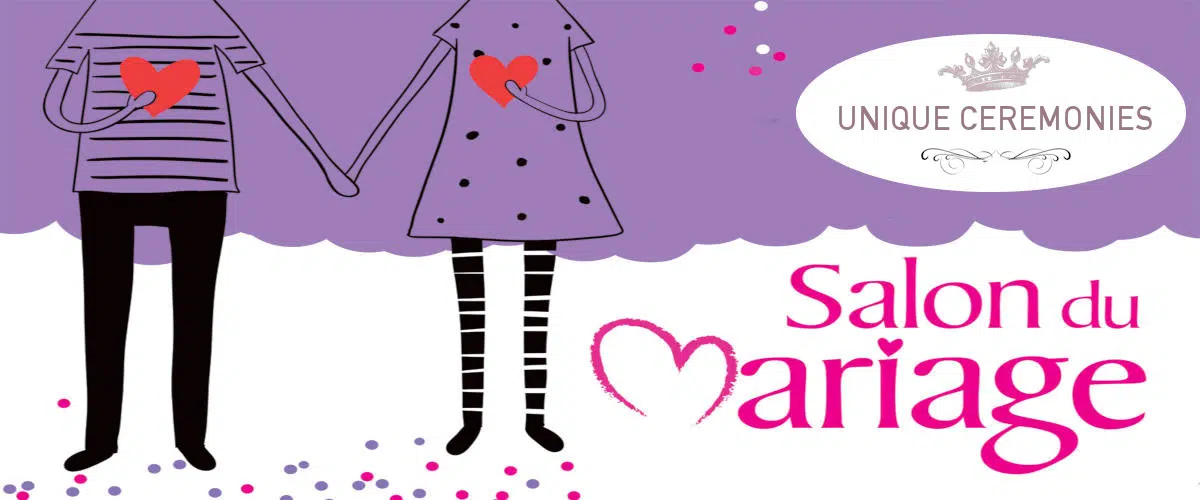 Poitiers Wedding Fair 2018
October 9, 2018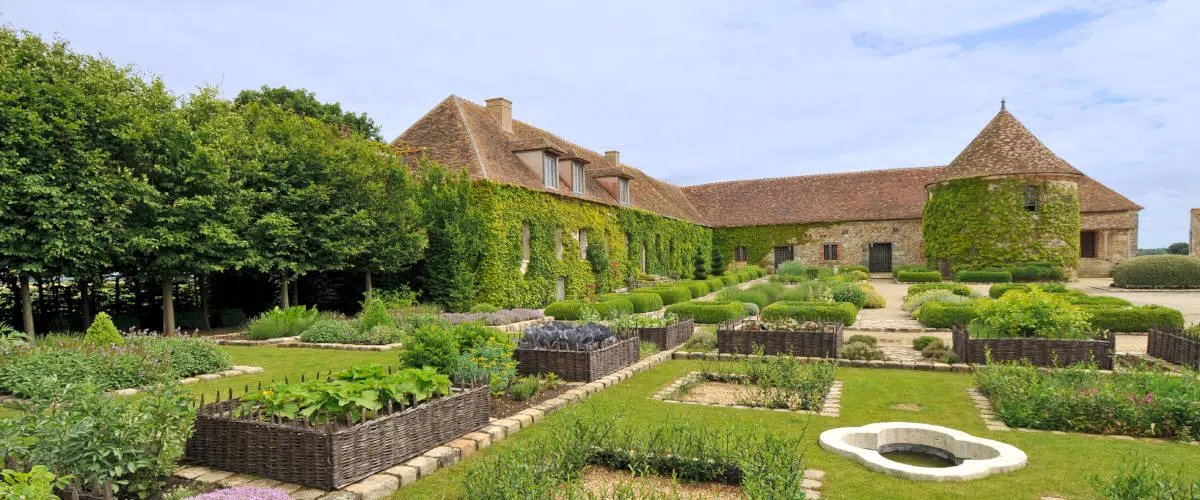 Autumn post written by our Officiant Sébastien
October 17, 2018
Tips for choosing your secular ceremony officiant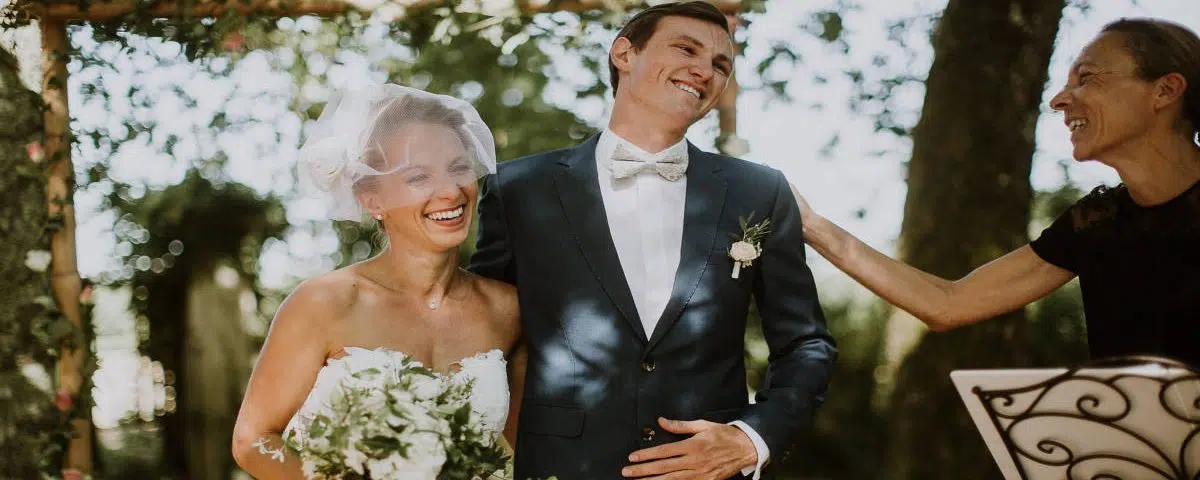 Tips for choosing your secular ceremony officiant
Firstly, you thought about entrusting one of your loved ones with the celebration of your ceremony. You had the choice between:
1. Your best friend who knows you perfectly but is very shy.
Potential risk : That she breaks under the pressure and loses consciousness between the exchange of vows and rings.
2. Your dear dad, for whom you are always his darling baby and who is very comfortable in public.
Potential risk : That he concocts a ceremony for you full of embarrassing jokes about your first boyfriends and that he passes around photos of you at 5 years old in your superb polka dot overalls.
3. Your boss, who, after 10 years of collaboration, has become a true friend but has difficulty accepting criticism.
Potential risk : That she ignores the suggestions that you will certainly make to her during rehearsal and that she imposes a dove release on you because she finds it romantic even though she knows perfectly well that you hate everything that has wings !
So, you have decided to play it safe by hiring a professional officiant. Now all that's left to do is find the right one! How to choose it well? Here are my 3 tips :
The price
Unless you won the lottery, I imagine your budget is not unlimited. As the profession of officiant is not currently subject to any regulation, prices vary significantly. In fact, some officiants offer their services for €300 while others advertise services for €3000! Difficult to find your way!
Ask yourself: What level of customization do you want? Will a "standard" ceremony do the trick or are you imagining a personalized ceremony instead? The lower range corresponds to officiants limiting the personalization of their service, while officiants offering higher prices will invest more in the relationship they will create with you and will offer you more in-depth reflection in order to personalize your ceremony to the maximum. The highest range often corresponds to officiants who offer musical entertainment to accompany your ceremony. My advice: By allocating a budget between €750 & €1000 (Travel costs may apply), you should be able to find an officiant who will offer you a completely satisfactory level of personalization and of course, don't forget- not the adage "If it's too good to be true, it's often because it is!" ". For more information on 2018 prices, visit https://www.ceremonie-laique.fr/cout-officiant-professionnel-ceremonie-laique/
The experience
The officiating profession is booming and attracting many vocations, as a result, you will find a whole host of budding officiants. If you are among their first customers, perhaps your officiant will offer you the benefit of a small commercial gesture, but be prepared to be a little more lenient regarding your expectations.
To ensure the experience of your officiant, carefully consult their website and identify the number of ceremonies celebrated. If, upon closer inspection, you notice that the site contains images of 2 or 3 different weddings, it is because the officiant is just starting out. The more different photos the site contains, the more experienced the officiant. Logic !
Also, when you meet the officiant, ask him specific questions about his working methodology, if he answers you spontaneously and knows how to reassure you, it is experience that speaks.
Finally, don't hesitate to play detective and find as many reviews as possible posted by "former" married couples. Visit for example https://www.mariages.net/ or https://www.zankyou.fr/mariage
The feeling
During the preparation of your ceremony, your officiant will be asked, especially if you opt for a personalized ceremony, to ask you personal questions, therefore, it is essential that the flow flows. Is the officiant sincerely interested in you? Does he establish a bond of trust or is he content with a cordial professional relationship?
Do you feel comfortable with the officiant? Is the conversation flowing or does your interview look like a silent film? In short, does the officiant make you want to talk to him about yourself? Furthermore, an officiant must be present without stealing the show, express his personality without imposing it on you and generate a certain respect without being authoritarian. Imagine your officiant on the big day: Does he have a pleasant voice? Does he have a natural charisma, a certain presence? Trust your instinct: If you feel like it, go for it because the most reputable officiants are often booked quickly, especially for the months of June and September.
I hope these tips are helpful to you in choosing your secular ceremony officiant. Be happy !