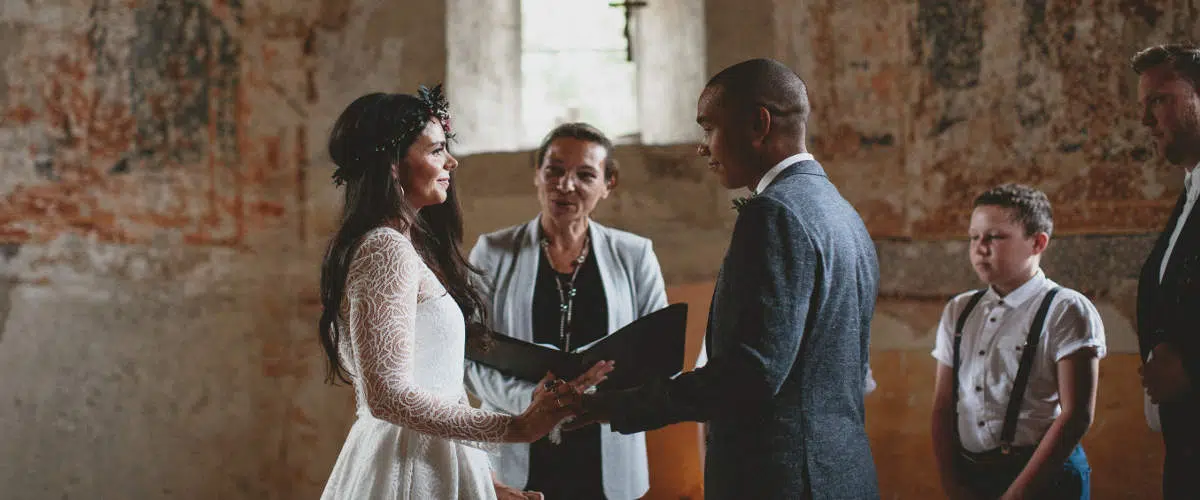 How much does a secular ceremonial officiant cost?
December 7, 2016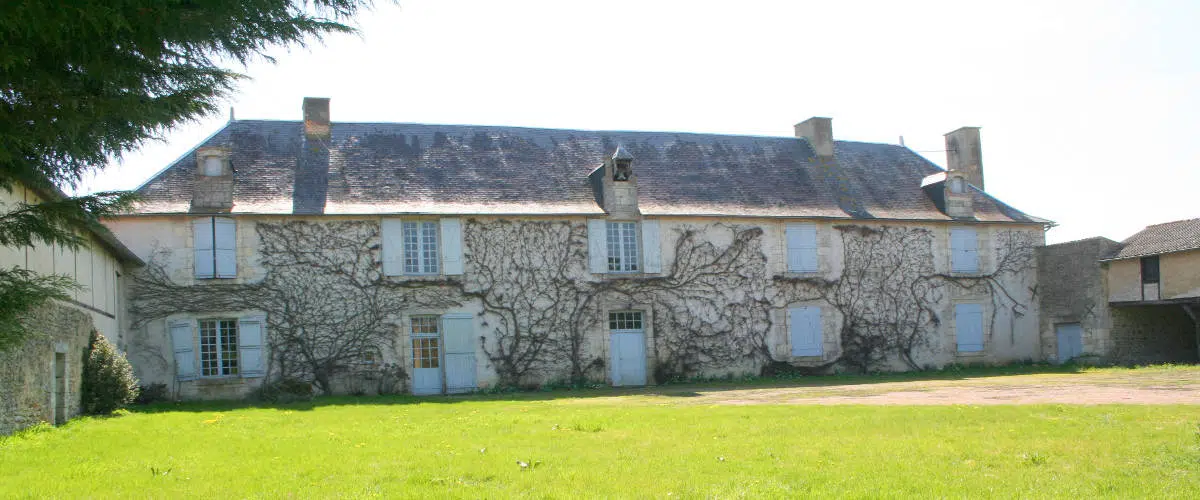 Discover the Bastide of Courcelles
December 9, 2016
Use a tree as a secular ceremonial arch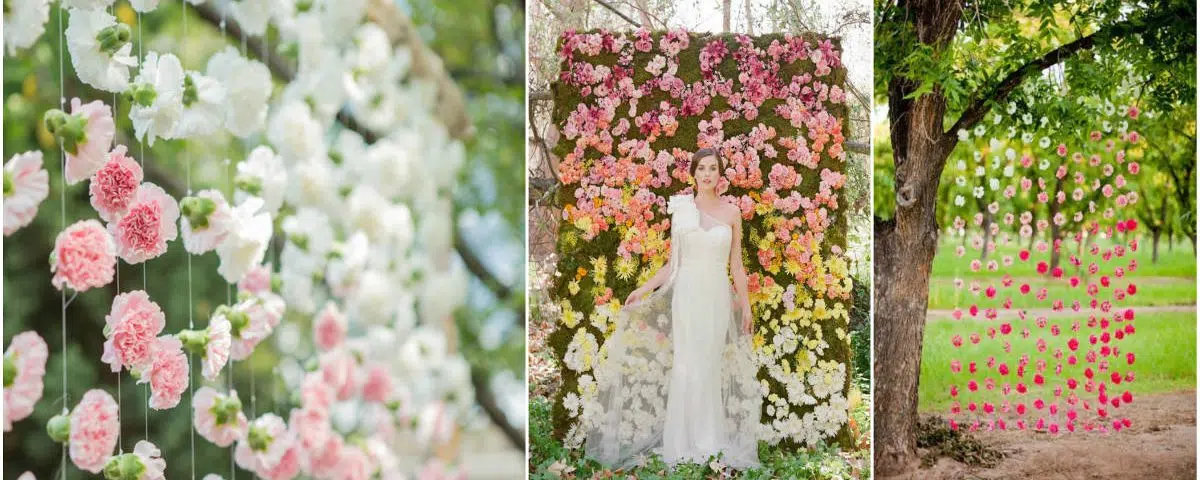 Use a tree as a secular ceremonial arch
If you are planning to organize a secular wedding ceremony outdoors bathed in the sun or at nightfall, do not hesitate to use what nature has to offer you. The venue of your choice has a beautiful avenue of trees or a majestic tree, give it the main role in decorating your ceremony decoration. Here are some ideas to draw from :
Natural : Your tree, for example an ancestral oak or cedar, can be self-sufficient, with the color of its trunk or its foliage changing with the seasons. Enhance its natural beauty rather than cover it up. For example, hang a long, flowing sheer curtain from a high branch, leaving some length on both sides, arrange a few flowers and candlesticks on the ground, a beautiful old chandelier above you and you will obtain a simple and effective decoration.
Say it with flowers : Let pretty flower garlands with fresh flower heads float in the wind like a curtain or run them along the trunk. Create a gradient of shades with pretty bouquets hanging here and there, of different shapes and sizes and in varied containers such as hanging ball vases decorated with a few flowers.
Paper flowers : "DIY" (Do It Yourself) or "do it yourself" in the language of Molière is back in the spotlight. Play with colors and textures and your decor will definitely make an impact even on a small budget. Imagine a flock of small paper butterflies gathering around the trunk or garlands of hearts of all colors hanging from the branches behind you forming your ceremony space just for you. And why not little origami casseroles or beautiful colorful rosettes of all shapes? You can also decorate your natural ceremonial arch with simple Chinese lanterns in different colors and sizes or with paper pennants and lanterns to demarcate your space. Give free rein to your imagination.
Love is in the air : Always very trendy, let yourself be tempted by the bohemian spirit using the magic of the air: A discreet melody with pretty dream catchers, a barely audible rustling with ribbons of colored fabric, a soothing clatter with flowered birdcages fluttering in the wind. For a vintage feel, rely on delicate lace discs, macramé or elegant antique frames found. For a glamorous touch, dare to wear diamond tassels and curtains, as romantic as can be. For a simple decoration, white balloons will bring out the green foliage.
And there was light : A tip for a secular ceremony planned at nightfall or celebrated in winter, decorate your tree with a multitude of light garlands. For an even more romantic spirit, hang tealight holders and lanterns liberally. The more there are, the more magical your ceremony will be.
Dare to be original : Hang a flowery swing from a beautiful branch (preferably solid 😉) for a little touch that is both unexpected and romantic.
It's up to you to play and above all have fun. For more decoration advice, contact Célia