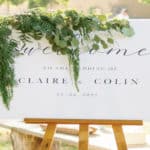 The 5 key roles of the ceremonial officiant
May 30, 2023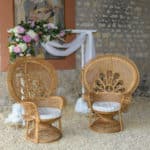 5 questions to ask yourself before choosing a loved one to officiate your ceremony
May 30, 2023
5 important questions to ask an officiant before making your choice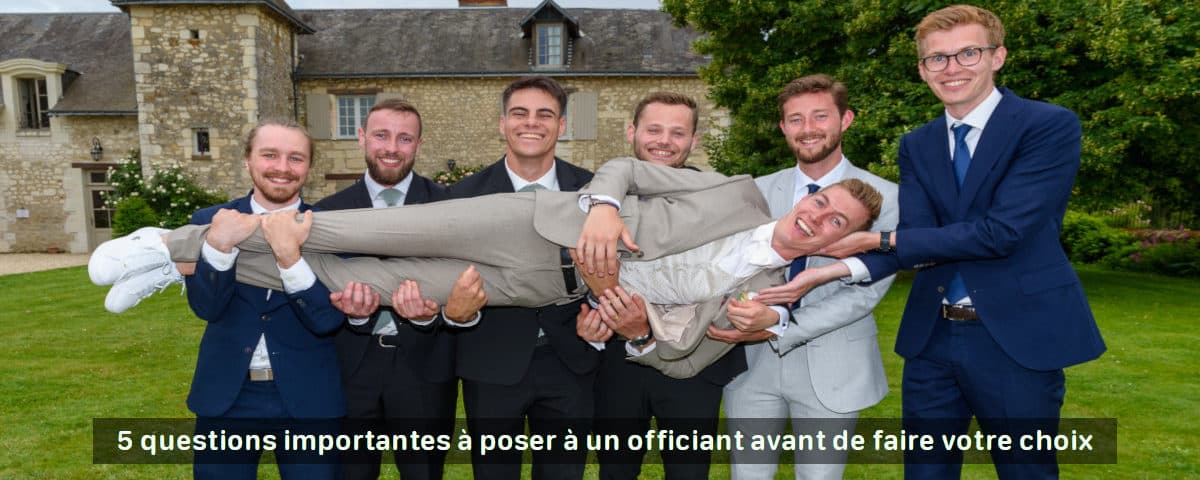 5 important questions to ask an officiant before making your choice
That's it ! You have made an appointment with 1, 2 or 3 officiants! You are sure you want a secular ceremony but you have never attended this type of ceremony. So you don't really know what questions to ask. Tell yourself that the very first thing is the feeling, the first impression and for that, you don't need me because you will know instinctively if the officiant pleases you and gives you confidence. Then, here are 5 questions that will help you make your decision:
Question #1: What is your approach? How do you go about preparing for a ceremony?
The officiant must precisely state his methodology, which will allow you to easily assess his level of investment in preparing your ceremony. If their working method is vague, chances are your ceremony will be too. The officiant must clearly inform you about the different stages of preparation for your ceremony (Documents provided, physical, telephone or video exchanges, deadlines for the officiant and for you, etc.). Take this opportunity to assess their speech, sentence structures, etc. Once again, an officiant who stammers, gets confused in his explanations and fails to capture your attention, is unlikely, barring a miracle, to offer you a magical moment on the big day!
Question #2: What is your rate? What does he understand?
Even if the officiant has sent you his brochure with his prices, ask him to precisely state the price of his service and what it includes. For example, does it include a certain number of interviews, travel costs, a visit to the reception venue, etc.?
In most cases, if your officiant is based very close to your home and/or reception venue, he or she will agree to meet you physically at least once and go with you to your reception venue. On the other hand, if the distance is greater, travel costs will be added to the service and video appointments will be preferred. You should know that on average, an officiant will be present between 3 and 4 hours on the day of the ceremony, which is why if some people do not mind making long journeys in which case you will certainly be asked to pay their accommodation, others do not wish to officiate more than 200km from home. Ask to receive a quote or a contract which will list in writing the details of the service and the payment terms.
Question No. 3: We would like relatives to intervene, are you responsible for contacting them?
Once again, his answers will allow you to know the degree of involvement of the officiant. Some officiants simply send a list of texts to the speakers, others offer to support them in a more personalized way. Both options are completely acceptable and there is something for all tastes and budgets!
Question #4: How long should our ceremony last?
This question should encourage an exchange between you and the officiant. Indeed, if your officiant is experienced, he will be able to give you an idea of ​​the average duration of a ceremony but he will also tell you that the duration of a ceremony will depend on what it contains and on this subject, will give you examples, will ask you questions about your ideal ceremony, your desires, etc. and will offer you ideas if necessary.
Question No. 5: How is D-Day going?
Here again, the officiant must clearly explain to you how your ceremony will take place. What time will he be there? Will it really be him and not another collaborator? What will he do when he arrives at the reception venue? Will he be responsible for welcoming your guests? From their installation? Will he have the speeches with him? Your wishes ? Ritual accessories? Will he have spoken with the Wedding Planner beforehand? The DJ? When will he leave the premises?
5 important questions to ask an officiant before making your choice
I hope these questions will help you in choosing your officiant but don't forget to listen to your little inner voice which will tell you if the officiant is right for you or not and if you don't know what budget to allocate to the performance of your officiant, take a look at the article How much does a secular ceremony officiant cost?