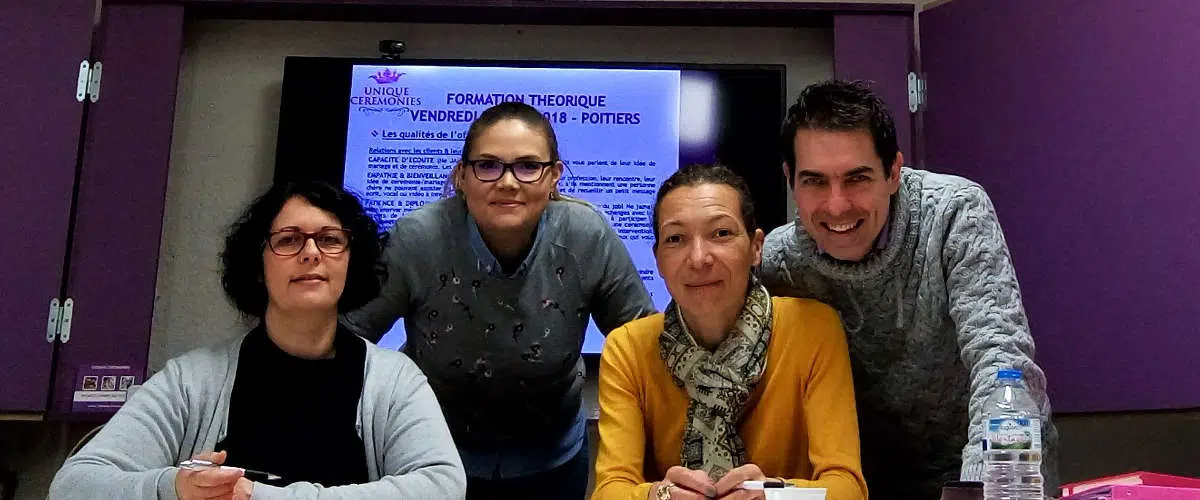 Unique Ceremonies officiants in training
March 19, 2018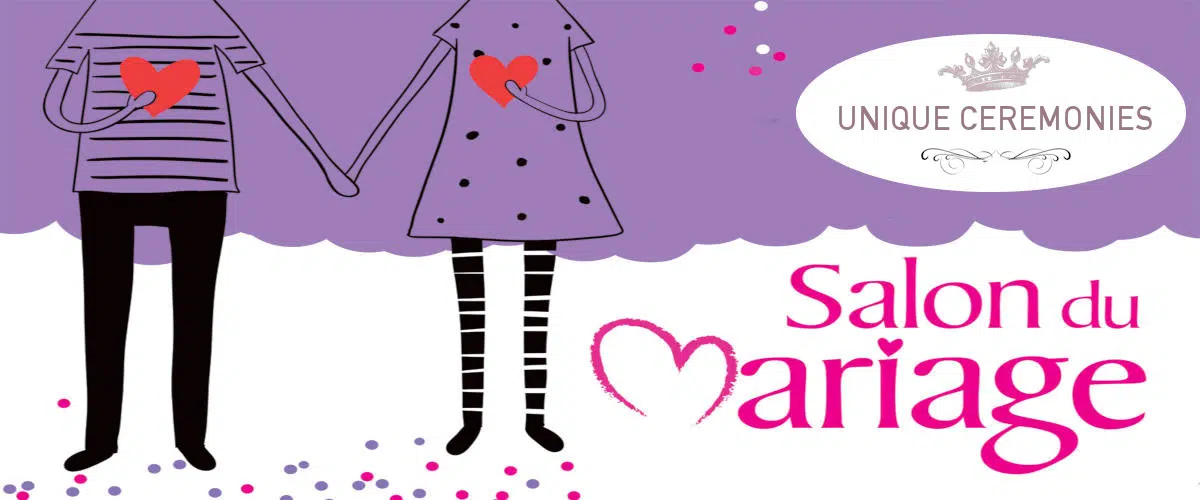 Poitiers Wedding Fair 2018
October 9, 2018
Contemporary Inspiration to Decorate your Secular Wedding Ceremony
Contemporary Inspiration to Decorate your Secular Wedding Ceremony
Dear lovers,
If you need inspiration to decorate your secular wedding ceremony, to create an original and elegant arch, I suggest you read this article which invites you to take inspiration from contemporary art.
In fact, I recently accompanied my son on a school trip to the sumptuous Château de Chaumont sur Loire. The castle is located in the Loir-et-Cher department in the Center Val de Loire region. Overlooking the banks of the Loire, the Château is in fact a fortress, the oldest parts of which were built around the year 1000 to monitor the border between the counties of Blois and Anjou.
Located between Amboise and Blois, the Château de Chaumont sur Loire is the 4th most visited castle in Loir-et-Cher after the Château de Chambord, the Château de Cheverny and the Château de Blois.
In addition to the visit to the castle which transports us from the Middle Ages to the 19th century , the permanent exhibitions of contemporary art are absolutely breathtaking.
Two of them caught my attention because they made me think of you, my dear lovers. Indeed, upon discovering them, it seemed to me that some of you would perhaps like to take inspiration from them to decorate their secular wedding ceremony or create a beautiful wedding arch.
The first is called "Passage". It was created by the German artist, Cornelia Konrads . It is an arch made of branches, branches and twigs found on site which takes us towards mysterious and poetic destinations. Reproducing it exactly is certainly impossible and would take you days but I found the idea excellent and if you are a little creative, this arch of twigs could make a small impact during your secular wedding ceremony.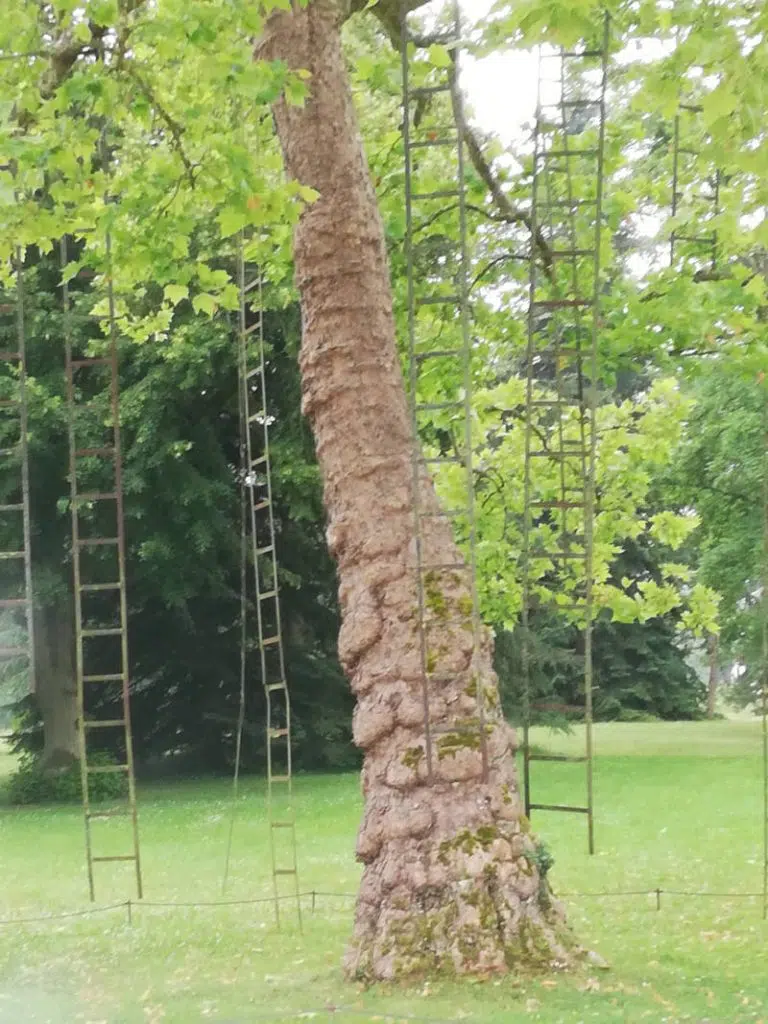 The second is called "The Ladder Tree". As its name suggests, it is a tree from which a multitude of ladders hang. This work was created by the Charentais sculptor and photographer François Méchain . He suspended several ladders a few meters from the ground which swing gently in the wind and form with the tree a living whole which evolves according to the seasons. Once again, it may not be easy to reproduce this work on such a gigantic tree but you could use a smaller tree, hang a few ladders from it which you can then decorate with small photo frames, jars housing small lanterns , flowers, lanterns or paper casseroles!
If you have the opportunity to visit the Center Val de Loire region, discover the website
See you soon !