Contemporary Inspiration to Decorate your Secular Wedding Ceremony
June 7, 2018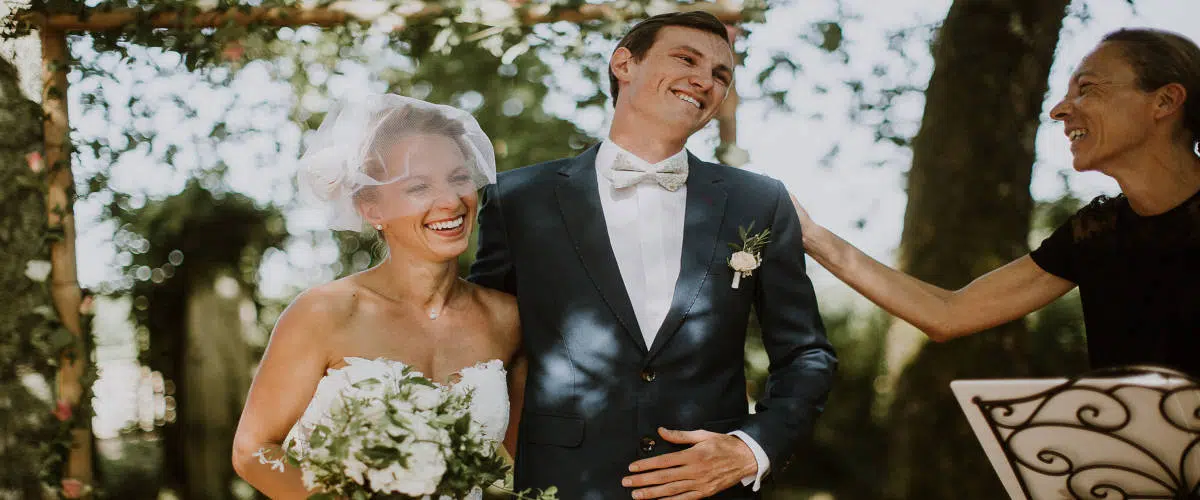 Tips for choosing your secular ceremony officiant
October 17, 2018
Poitiers Wedding Fair 2018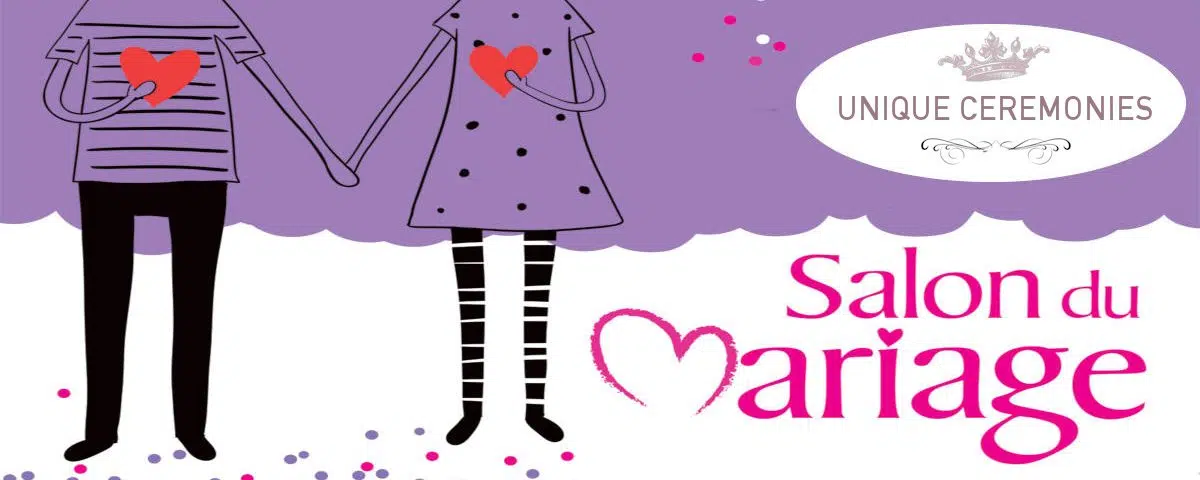 Poitiers Wedding Fair 2018
Unique Ceremonies had the pleasure of participating for the 3rd consecutive year in the Poitiers Wedding Fair which took place at the Parc des Expositions on October 5, 6 & 7.
During these 3 days, we noted with particular satisfaction that the secular wedding ceremony was no longer as little known as it was a few years ago. Indeed, during our very first participation, the couples who visited us expressed curiosity rather than real interest. These couples stopped near our booth, somewhat perplexed, often asking us if we were wedding planners. Our role was therefore to clearly explain to them what a secular ceremony was.
Today, the secular ceremony still appeals to couples who, for various reasons, do not have the opportunity to marry religiously but it also appeals to those who could marry religiously but choose not to and who are looking a concept that is modern, personalized and authentic.
This year, many couples came to visit us because they already knew that the secular ceremony was the ideal solution for them to express their feelings in a personal way. They therefore often had specific questions regarding the preparation, organization and celebration of their secular wedding ceremony. It is with great pleasure that we provided them with answers about the personalized approach to the service that we have been providing to lovers since 2010.
The Poitiers Wedding Fair was an opportunity to spend good times with the service providers with whom we work during the season, such as the Château Baillant https://chateau-baillant.com , the Moulin de Trancart https://www .lemoulindetrancart.fr , the DJ David'Anim http://www.davidanim.e-monsite.com , the limousine driver http://www.kevlimousine.fr and many others but also to meet the couples who have decided to trust us next year as F&C for which Estelle will officiate on June 8 (See photo) or I&D for which Rachel will officiate on July 13, even if the attached photo does not really show Rachel in full activity! (View the photo) .
We would like to thank the future brides and grooms who visited our stand this year because they plan to celebrate their union in 2019, 2020 & 2021. For lovers who were unable to attend the 2018 Wedding Show in Poitiers, contact us quickly because we don't have many dates left for 2019!
Finally, a big thank you to Sarena & Paolo who kindly agreed to play the bride and groom in front of the wedding arch installed on our stand ( See photo ). Paolo wore an Alexandre Dony , https://www.alexandredony.fr while Sarena Mod'L Création dress https://www.modlcreation.com