Secular Wedding Officiant or Secular Wedding Officiant?
October 18, 2018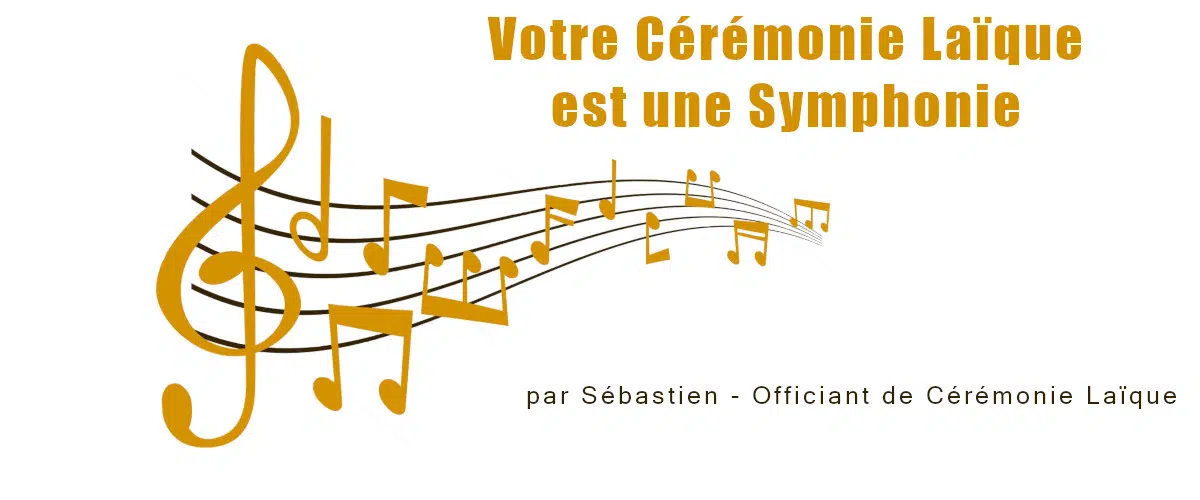 Your Secular Ceremony is a Symphony
November 14, 2018
How does a Secular Wedding Ceremony Officiant work?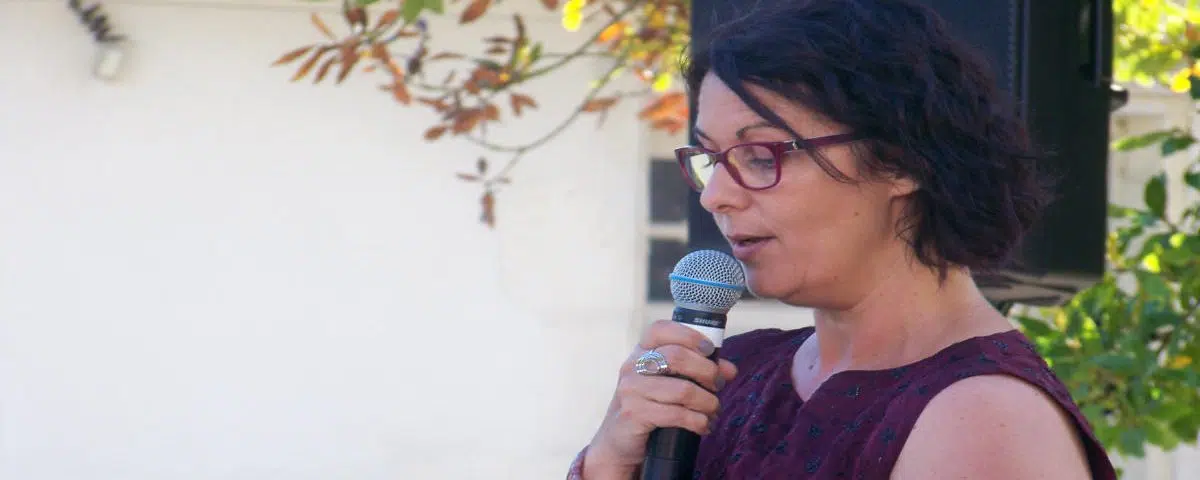 How does a Secular Wedding Ceremony Officiant work?
Dear lovers,
My name is Estelle and I have been officiating for Unique Ceremonies since 2014. I have celebrated several dozen wedding ceremonies in the Nouvelle Aquitaine region, mainly in Charente, Charente Maritime, Vienne and Deux-Sèvres. Here I would like to explain to you how I work as a secular ceremonial officiant.
Thanks to my experience, I know that the secular ceremony is the key moment of your day, which is why, each time, I take all the necessary care!
I love my job as an officiant and enjoy every step: First, meeting the bride and groom for the first time. This first exchange is an opportunity to listen to them, to identify their expectations, to get an idea of ​​the ceremony of their dreams and to offer them ideas based on their tastes but also their ceremony location: A castle in Charente? A beach on the Ile de Ré? The banks of a pond in Vienne? A Bordeaux wine property? A Limousin residence? The important thing is that, during this first meeting by Skype or in person, the feeling passes between the three of us because over the following weeks and months, I will be part of their lives, will be a listening ear, a voice that advises, a confidante during moments of stress throughout the preparation.
Then, thanks to a detailed questionnaire that I send to each of the bride and groom and that I ask them to complete separately without comparing the answers, I get to know them even better, to understand their personalities and to immerse myself in the feelings that unite them. . I read their responses carefully and am often overwhelmed with various emotions because there it is! I have entered into their privacy and the words they share with me are funny, moving or sad and sometimes hide wounds... It is up to me to treat all of this with the greatest respect. Then, the magic happens, inspiration comes to me. I prepare personalized documents for them, discuss them with them then concoct the ceremony of their dreams, the texts of which reflect as faithfully as possible what lovers want to say to each other and share with their loved ones.
Then the big day, the one that the bride and groom await impatiently, sometimes with a little anxiety. But from the start of the ceremony, the first musical notes sound, the bride and groom make their entrance... A serenity emerges, an intense and perfect happiness, shared by all.
The bride and groom and their loved ones let themselves be carried by my voice, take advantage of the present moment and accept with humility the emotions they feel.
They are not the only ones to feel emotions:
For me, the happiness of seeing to what extent the bride and groom but also the guests are attentive and touched by my words; sometimes a tear rolls down the cheeks then laughter breaks out.
The pleasure of listening to the interventions, each more sincere than the other, prepared in secret with those concerned.
The pride of witnessing the moment when the bride and groom declare their love for each other and exchange their precious wedding rings, then it's the end, the exit music where all faces are radiant.
The feeling of a mission well accomplished when the bride and groom hug me and thank me and when loved ones are kind enough to take the time to come and congratulate me for this moment of shared happiness.
So this is how I describe my job. If my words touched you, contact us, trust us, let yourself be guided by our experience and know-how.
See you soon !
Is she