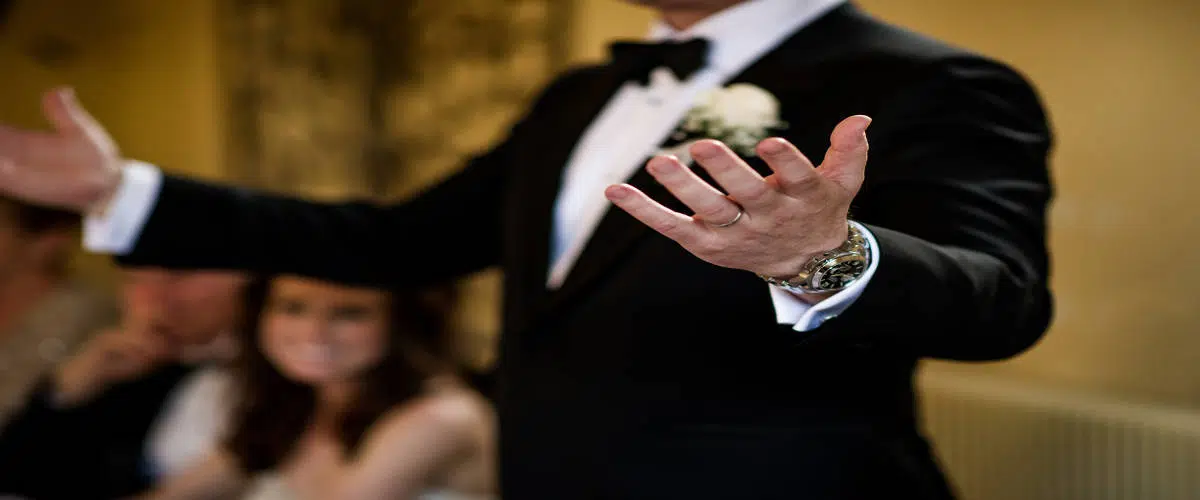 Choosing a loved one as officiant, a bad idea?
February 13, 2017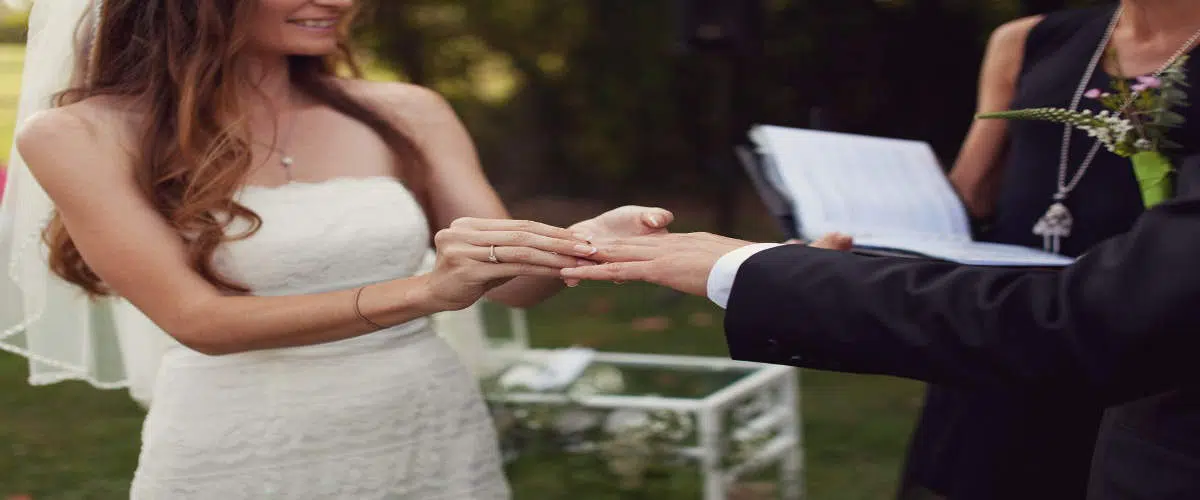 7 Tips for Writing Your Vows
February 13, 2017
Invite your pet to your secular ceremony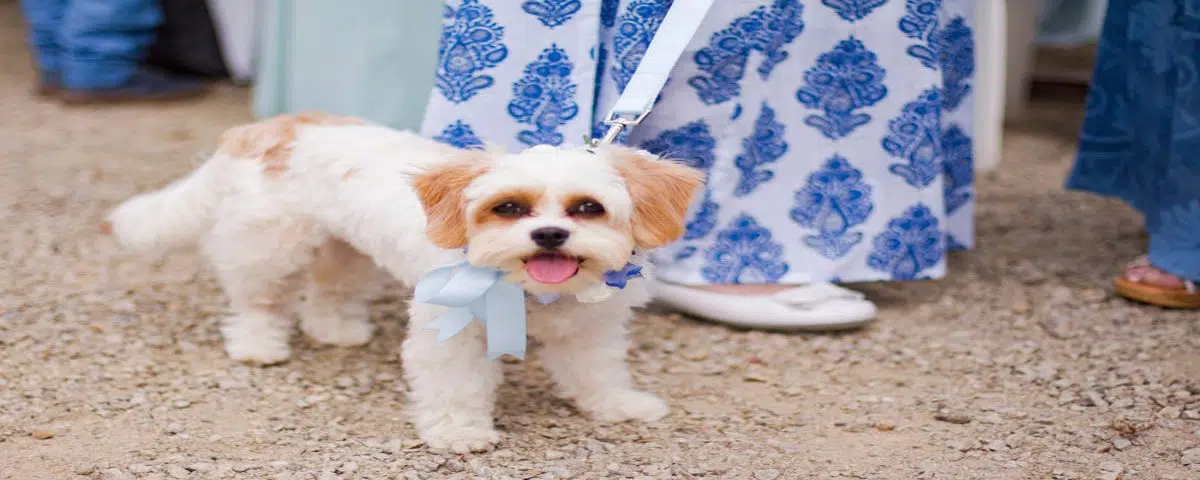 Invite your pet to your secular ceremony
Are you planning to invite your pet to your secular wedding ceremony? Why not ! I have had the pleasure of officiating for more than 7 years and have noticed that more and more couples want to involve their pet in their festivities. Moreover, they do not hesitate to introduce them to me and it is always with pleasure that I see their complicity and see no problem in their being present.
Your pet plays an important role in your life so why shouldn't they be part of the festivities? The beauty of a secular wedding ceremony is its flexibility. Indeed, it offers you the possibility of personalizing it at your leisure... within reason. When I say pet, I think of a dog rather than a pony or a boa constrictor!
I am convinced that involving your pet is an excellent idea, but here are some precautions to take to ensure the well-being of your furball.
Make sure your pet enjoys participating in your wedding ceremony
I have performed several ceremonies where an animal played the role of maid of honor or ring bearer. This makes for very funny and touching photos, however it is crucial to take into account the personality of your animal. If your dog is a little wild and shy, ask yourself if he will appreciate the role you want to give him or if his presence risks turning into a disaster.
The majority of animals I have encountered have taken their role very seriously but remember there are never any guarantees. How will he behave in an unfamiliar place? How will he react to all your guests? Is he likely to run off into the bushes with your wedding rings?
Inform providers
Make sure that all service providers involved in the conduct of your secular wedding ceremony have your animal present, in particular the manager of your reception venue; It would be annoying to learn on site that animals are not accepted on site! Your photographer should also be informed so they can plan ideas for images featuring your pet. Finally, inform your officiant so that he can integrate the presence of the animal into the script that he will prepare for you.
And of course, notify your guests so that people with allergies can make their arrangements.
Safety first!
If you are considering dressing your pet, choose safety over aesthetics. Your pet's "costume" or dress should fit them perfectly – neither too loose nor too tight. Rather than a 3-piece suit or a sheath dress, choose accessories that are simple, comfortable and easy to remove after the ceremony.
Make sure that the flowers or plants chosen for your wedding decoration are not toxic and that your pet will not have the opportunity to steal food that could make it sick.
If your ceremony takes place outside and the weather is hot, make sure your pet has water available at all times. If I am notified in advance, I always make sure to place a bowl of water in a shaded and discreet place so that the animal can drink during the ceremony and appoint someone who knows the animal to keep an eye on it. on him. Do you have a plan for a secular wedding ceremony? Contact us .
Magali