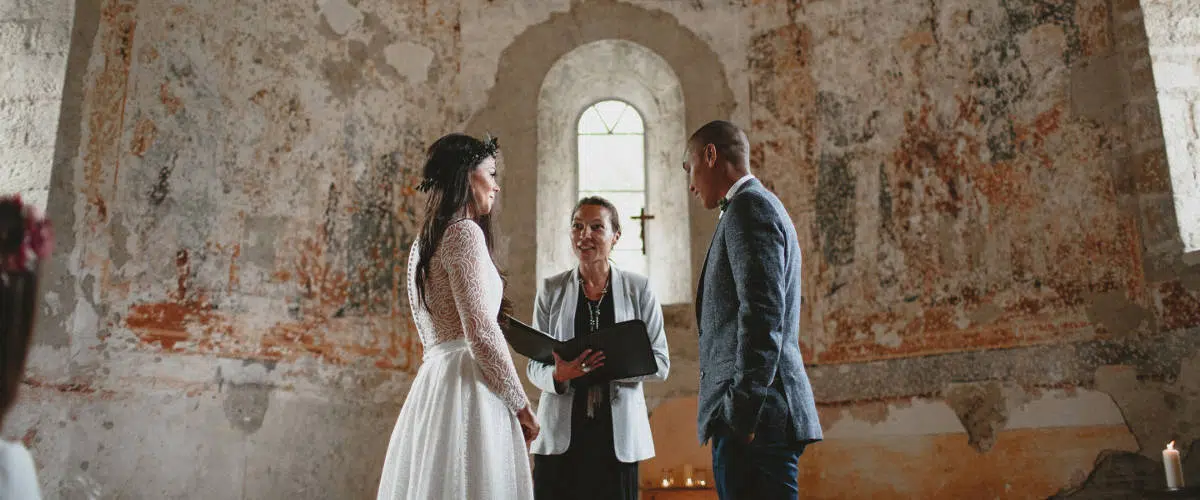 Magali, Secular Ceremony Officiant since 2009
October 10, 2016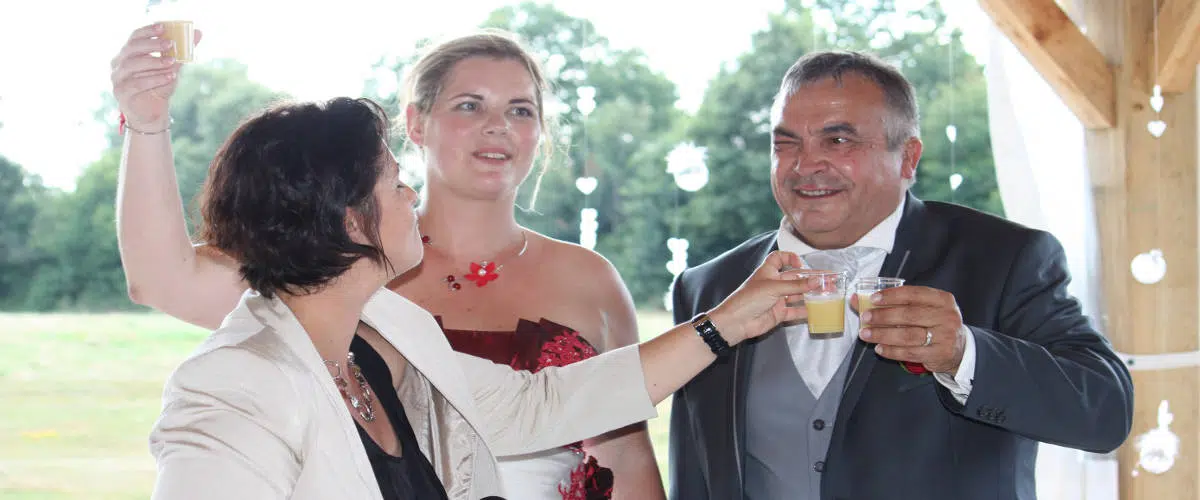 Cocktail – A friendly Ritual for your secular ceremony
October 10, 2016
My Very First Secular Ceremony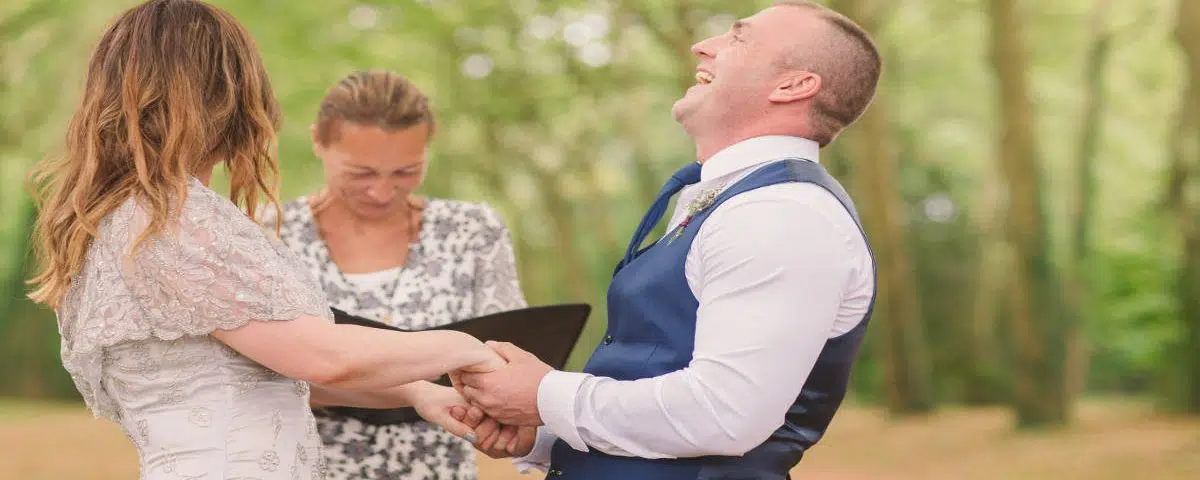 My Very First Secular Ceremony
I discovered the exciting profession of secular ceremony officiant in 2009 when a friend, a wedding planner, asked me to do her a favor by celebrating a secular bilingual wedding ceremony for a Franco-American couple.
A professional translator, I indeed had the linguistic skills to carry out this mission but no experience as a secular ceremony officiant!
First of all, panic invaded me then, always fond of new challenges, I decided to take the plunge. My friend was counting on me on the one hand and on the other hand I wanted to do everything possible to ensure that this adorable couple had the best possible memories of their wedding!
Fortunately, 8 months separated me from D-Day. I took advantage of this period to research this profession, which is still recent in France but already well established across the Atlantic, while keeping in touch with the couple to find out their tastes and values. , their personalities, their expectations.
I spent hours composing the content of the ceremony. Very perfectionist, I wanted the text to be perfect, the expressions to be impeccable, the vocabulary accurate, sensible and elegant.
My job as a translator had accustomed me to the intellectual gymnastics necessary to find the right words and compose quality texts but I will not hide from you that I had not translated texts talking about love!
Graduated in International Sales & Marketing, I held several positions of responsibility in France and abroad for more than a decade and I had the opportunity to lead numerous meetings, presentations and training courses. Thanks to this experience, I knew I was capable of speaking in public easily because being a secular ceremony officiant does not only mean composing and reading a text like a speech. It is up to the officiant to liven up the ceremony without overdoing it in order to avoid a theatrical performance. Its role is to orchestrate the transitions, the presentation of the speakers, to set the tone desired by the couple for the ceremony, to alternate solemn intonations and more relaxed moments.
The day of the ceremony finally arrived. I hadn't slept all night, had rehearsed my lines dozens of times in front of the bathroom mirror with a hairbrush as a microphone! I felt a mixture of apprehension and excitement. When I entered the grounds of the castle that the couple had rented for the occasion, I was ready, determined to offer them an impeccable service. And it worked! They were delighted with the ceremony and so was I! And it was the start of an exciting and enriching adventure.
Since then, I have celebrated more than 80 ceremonies throughout the Nouvelle Aquitaine region in English, French and in both languages. I love sharing with couples these moments filled with emotion, love, laughter and sincerity and I couldn't imagine a more "pretty" way to earn my living while making people happy.