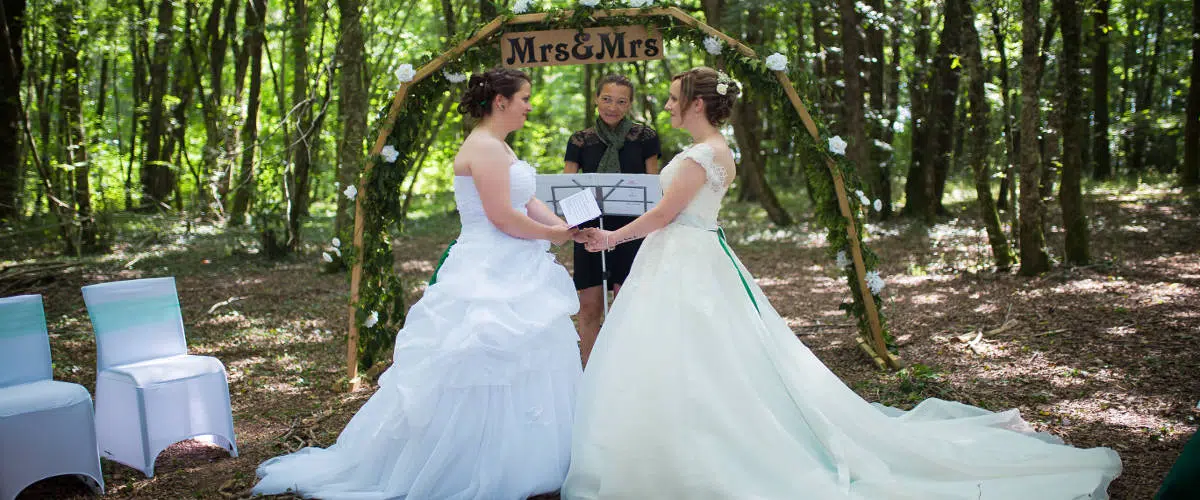 Towards a revolution in wedding traditions?
September 29, 2016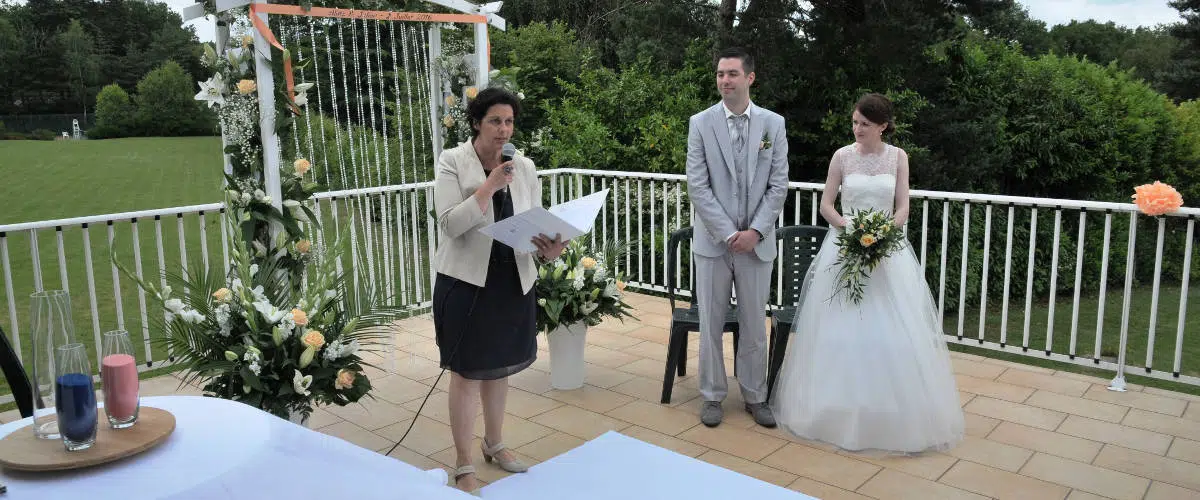 Estelle, Secular Ceremony Officiant since 2014
October 9, 2016
Richard, Ceremony Officiant since 2016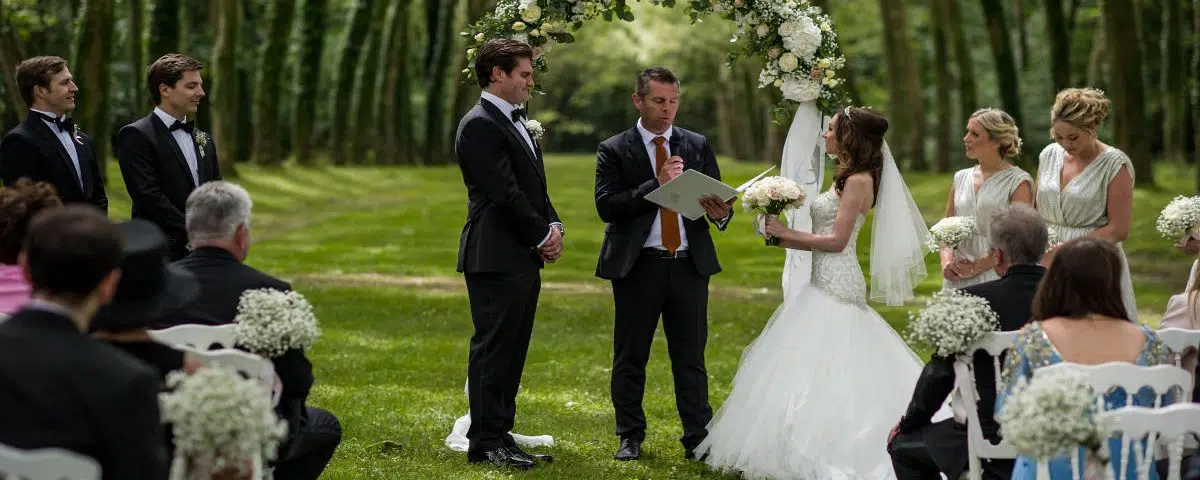 Richard, English-speaking Secular Wedding Officiant since 2016
My name is Richard . I am of British nationality and have lived near Poitiers for 10 years. An engineer by training, I joined Unique Ceremonies in 2016 . I officiate exclusively for English-speaking clients who wish to bring together family and friends in France for a secular wedding ceremony celebrated in their language with a little French touch.
You are probably thinking that an engineer does not necessarily have the skills to become an officiant: A little geeky, interested in science, etc. but rest assured, I have other talents…
A few years ago, I swapped my position as an engineer for that of Key Account Manager for an international group and learned to understand foreign markets and interact with clients from all over the world.
Meeting people from the most diverse origins and cultures is the most enriching aspect of my job. I am convinced that to understand my customers and live up to their expectations, I must first take the trouble to understand their cultures.
Magali asked me to join the team at the end of last year after I accompanied her on several occasions to assist her, take photos, etc. I think (or at least I hope) that she appreciated my easy contact with couples whether they come from France or other places on the planet and my ability to understand their needs; I accepted his proposal with pleasure because I agreed with the careful and personal Unique Ceremonies
Thanks to the experience of officiating acquired since 2016, I understood how gratifying it was to hear couples say that they felt pampered, listened to, unique .
Once again, my professional experience at an international level and my curious nature allow me to understand the personality of the couples by asking them the right questions and answering theirs and to finally celebrate a quality ceremony in English with a touch of French culture .
As for the team, I was the only man in this small group for 2 years, so it was sometimes difficult for me to place one during work meetings, fortunately, Sébastien joined the team and I believe that they all appreciate (even if they will never admit it!) our masculine vision of secular ceremony and marriage. And then, I secretly hope that these 3 Funny Ladies consider me a bit like their Charlie (Rather than their Bosley!).
More seriously, Unique Ceremonies has only one goal: To offer impeccable service with professionalism and humor so that each of "our" couples feels unique !