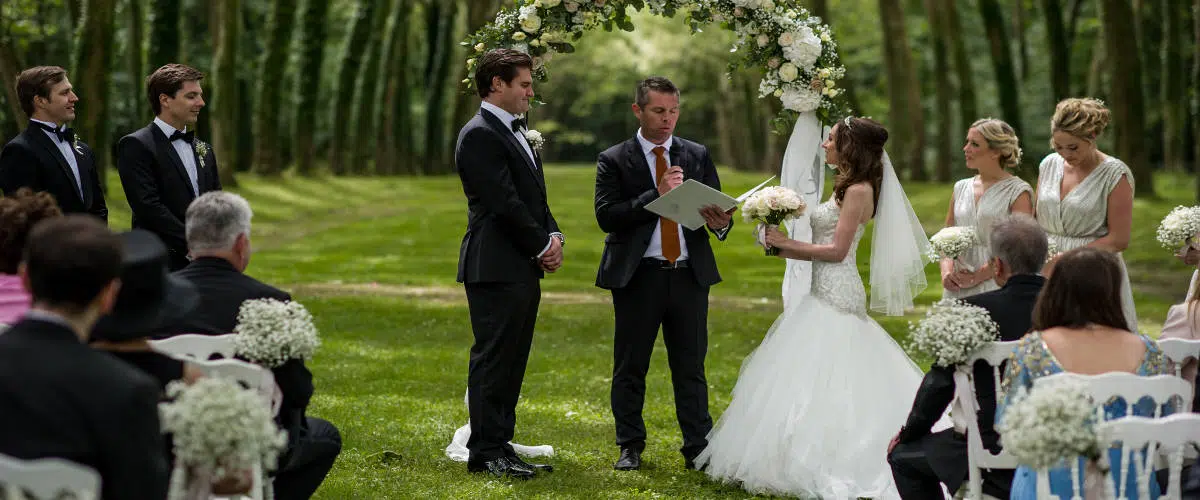 Richard, Ceremony Officiant since 2016
October 9, 2016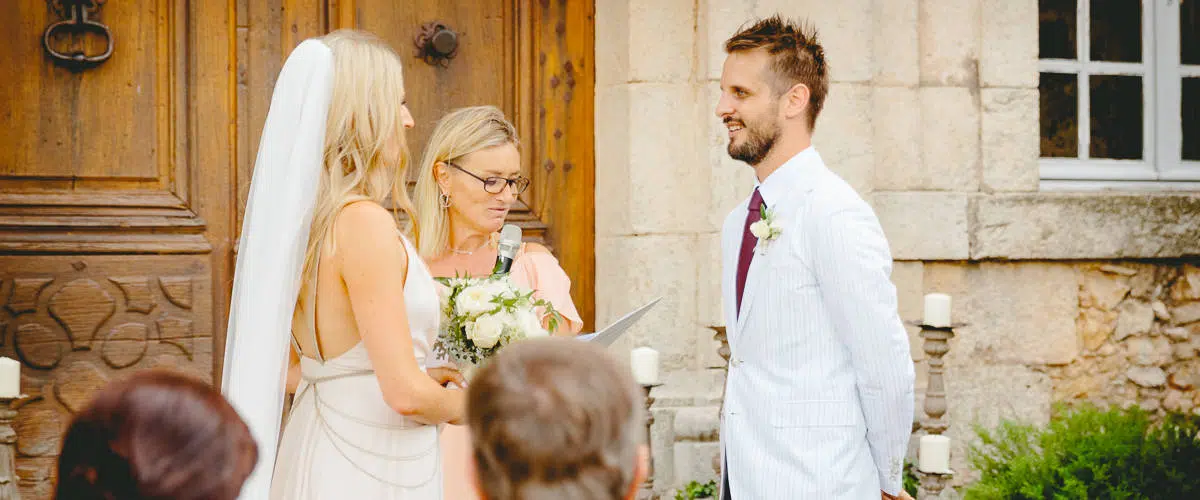 Virginie, Ceremony Officiant since 2012
October 10, 2016
Estelle, Secular Ceremony Officiant since 2014
Estelle, Secular Ceremony Officiant since 2014
My name is Estelle. A lawyer by profession, I am also a law trainer. Magali appreciated my oral skills and my careful elocution and asked me to join the Unique Ceremonies in 2013. I celebrated my first ceremonies in 2014 in French because, unlike most of the members of team, I'm not bilingual!
My path crossed that of Magali almost 15 years ago when she was working as a translator.
I have been officiating in the Nouvelle Aquitaine region since 2014 and have the pleasure of taking care of our future French brides and grooms who wish to unite thanks to a tailor-made ceremony that is uniquely theirs.
I am a lawyer by trade, therefore, civil marriage is a subject that I master quite well. On the other hand, I won't hide from you that when Magali asked me to officiate for secular wedding ceremonies, I remained perplexed.
Indeed, until then, I considered that a proper marriage mainly involved a ceremony consisting of reading articles of the civil code in front of Mr Le Maire possibly followed by a religious ceremony. Moreover, as a municipal councilor, I had already had the opportunity to celebrate civil marriages. So I only had a vague idea of ​​what a secular ceremony was but did not understand the details.
Nietzche said: "Marriage is the will of two to create the unique. "  
What I love is creating a unique ceremony for each couple so that this day remains forever engraved in their memories.
So if you want a unique secular ceremony in an unforgettable setting, do not hesitate to contact Unique Ceremonies, we will find a unique solution to make this day memorable for you and your loved ones.

Is she