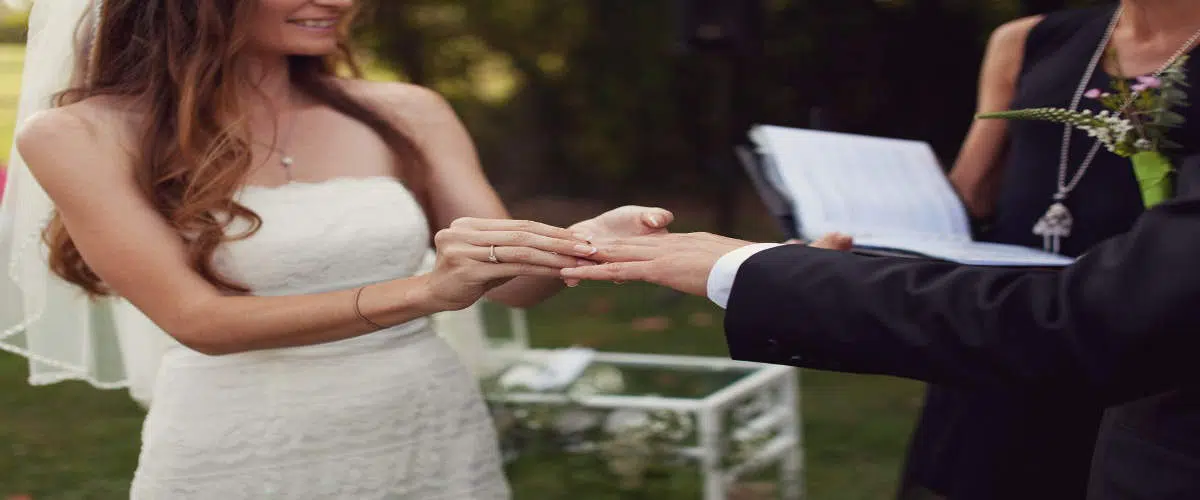 7 Tips for Writing Your Vows
February 13, 2017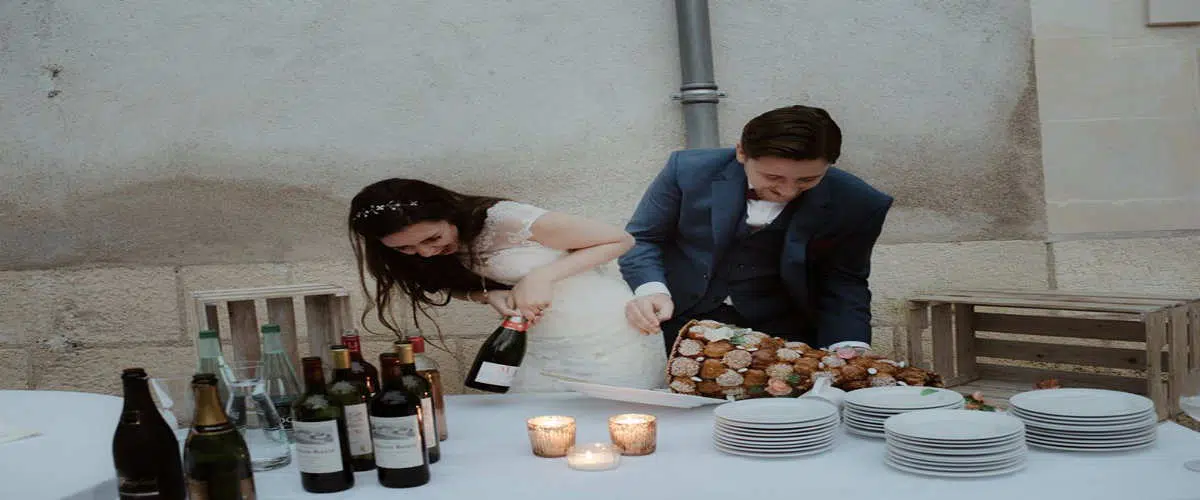 An almost perfect marriage
March 31, 2017
The bouquet toss is back in fashion
The bouquet toss is back in fashion
Dear lovers,
Today, couples who choose to seal their union with a secular wedding ceremony are hesitant to integrate traditional elements. Among these traditions is the bridal bouquet toss. Somewhat forgotten, the bouquet toss is coming back into fashion.
For several years, the bouquet toss was shunned by the bride and groom for several reasons. At the beginning of the secular ceremony, the bride and groom were fond of originality and rejected any form of tradition. In addition, unlike previous centuries when bouquets remained simple, today's bouquets are often true works of art and represent a significant budget. It is for this reason that brides often wish to keep it as long as possible rather than throwing it out to a pack of bridesmaids ready to form a ruthless melee worthy of the 5 nations tournament to monopolize the grail floral. Finally, tradition wanted the bouquet toss to take place in front of the church. For this reason, couples resorting to the secular ceremony did not dare to carry out the famous throw for fear that this gesture would be poorly perceived. Today, to avoid any misunderstanding, the bouquet is often thrown at the opening of the ball.
However, in recent years, this practice has slowly but surely returned to the forefront. Just like the secular ceremony that comes to us from across the Atlantic, the bridal bouquet toss is regularly represented in American films and series and is therefore once again arousing the interest of brides who wish to recreate a romantic, outdoor wedding. " American style ".
If some affirm that this custom is French, others give it an Anglo-Saxon origin but all agree on the fact that, according to legend, the bride throws her bouquet with her back turned to her bridesmaids and the one whose the heart is to be taken who is lucky enough to catch the bouquet will be the next to marry.
In conclusion, if you want to integrate this little touch of tradition into your secular ceremony, don't hesitate! A little tip if you want to preserve your splendid bridal bouquet: Ask your florist to make a bouquet identical but smaller in size (therefore less expensive ) to your bridal bouquet and use it to throw it.
See you soon !