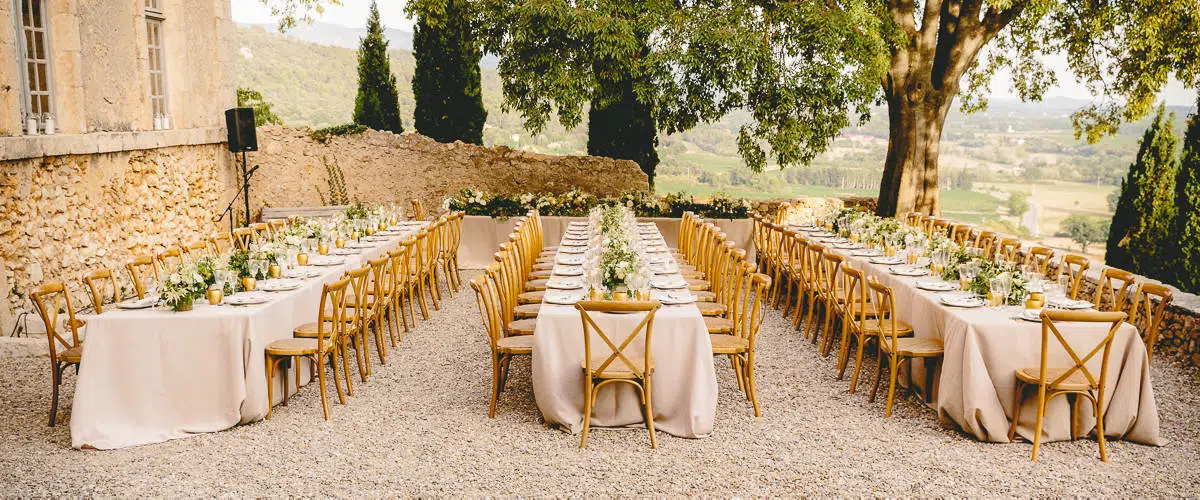 Célia, Secular Wedding Decorator
October 11, 2016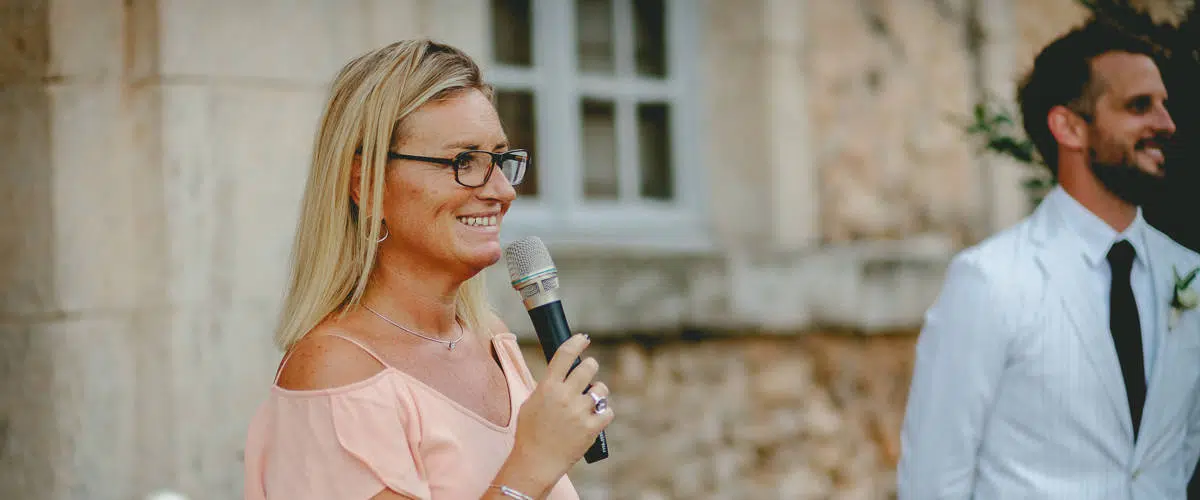 Important notice to Wedding Planners
October 11, 2016
The role of the Secular Ceremonial Officiant
The role of the Secular Ceremonial Officiant
The ceremony is led by a secular ceremonial officiant who is also called a celebrant or master of ceremonies . Whatever the term used, the role of the secular ceremony officiant is to create and host your secular wedding ceremony .
If the secular ceremony officiant has no legal or religious power like the mayor, the pastor or the priest, his mission is no less important since he will have to ensure not only the smooth running of your ceremony but also ensure that its content is sensible, appropriate and composed with respect for your personality, values ​​and personal circumstances.
A professional officiant should also ensure that your civil wedding ceremony takes place before the secular ceremony. Indeed, under article 433-21 4 of the penal code, any minister of religion who habitually carries out religious marriage ceremonies without having been provided with proof of the marriage certificate previously received by the civil status officers face a sentence of six months' imprisonment and a fine of 7,500 Euros.
No law in the penal code regulates the celebration of a secular ceremony to date but, for the sake of professionalism and in order to ensure that couples have a real desire for commitment to each other and that They consider the secular ceremony with due respect, the officiants of Unique Ceremonies will ensure that your civil wedding ceremony will take place before your secular ceremony.
The role of secular ceremony officiant is to create complicity with you, to act with professionalism, to listen to you and to support you.  The officiant is there to guide you at each stage from the preparation of the content of your secular ceremony to the celebration of your commitment on D-Day including, if necessary, its decoration.
Our bride and groom often describe us as conductors whose presence is barely noticed and without whom nothing would go smoothly. An officiant must demonstrate charisma, captivate the attention of his audience and be discreet during moments of "communion" such as the exchange of vows and wedding rings.
The secular ceremony officiants at Unique Ceremonies know that their role is not limited to reading a text. The officiants at Unique Ceremonies guide you in your choices without ever imposing anything on you, create a ceremony that suits you and liven up your ceremony with professionalism, seriousness without forgetting a little dose of humor .
In conclusion, our role is to ensure that you and your loved ones keep an unforgettable memory of your secular ceremony... for the right reasons!