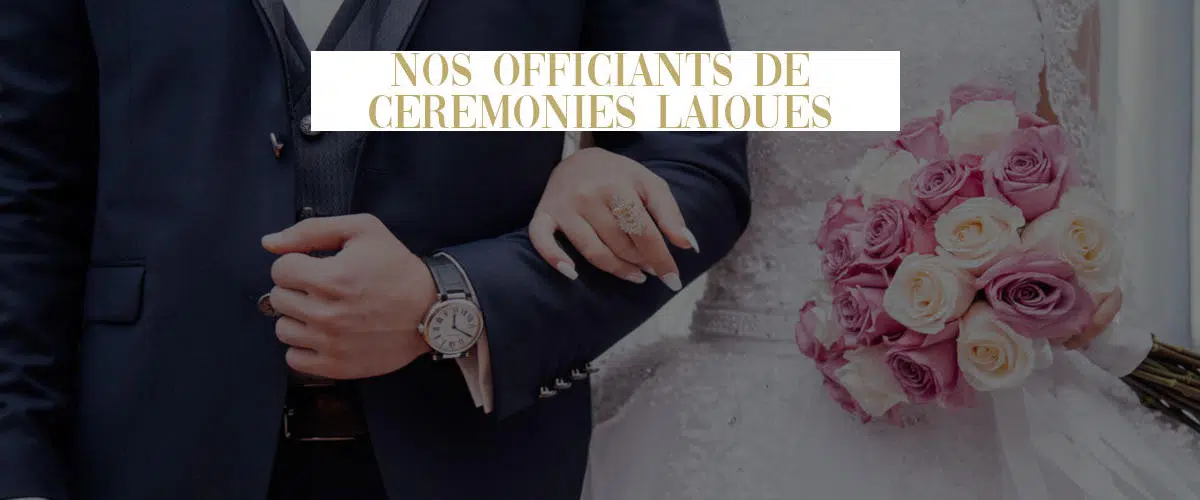 Secular ceremony officiants in your area
August 1, 2019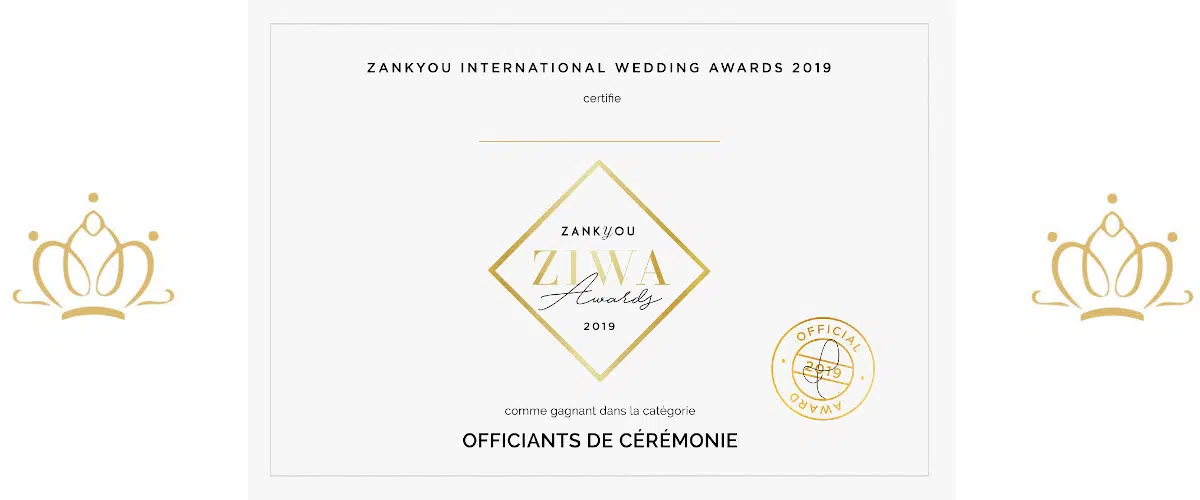 Unique Ceremonies Winner of the ZIWA Prize 2019
October 4, 2019
A beautiful secular wedding ceremony in Brittany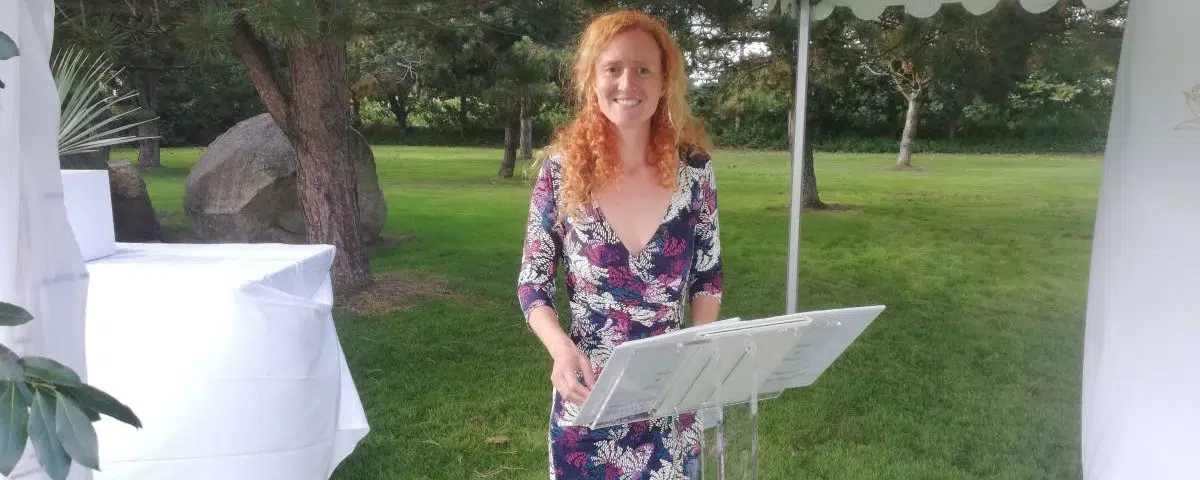 A beautiful secular wedding ceremony in Brittany
My name is Magali and I am the founder of Unique Ceremonies which started its activity in 2010 in the Poitou Charentes region. Today, Unique Ceremonies has grown and I devote part of my time, not only to celebrating secular wedding ceremonies in New Aquitaine, but also to training new officiants in other regions and supporting them in order to offer them my advice and ensure the quality of their service.
This September, I went to Brittany to meet Séverine who recently joined the Unique Ceremonies team of officiants. Séverine covers the beautiful Brittany region and one of her ceremonies this season was planned for the 21st. I arrived there the day before to share my experience with Séverine and give her my advice. When Séverine rehearsed her text, I was impressed by her calm and captivating voice; I was seduced by his ability to control and vary his intonations according to the nature of his words in order to arouse joy, meditation, emotion and laughter at the right time. Her body language, her way of delivering her text while raising her head to ensure the attention of her invisible guests gave me proof that Séverine was an excellent officiant who had her place within the team. from Unique Ceremonies.
At the end of these rehearsals, Séverine kindly offered me to stay at her place for the night but I preferred to slip away to leave her in her bubble of concentration and enjoy the tranquility of her pretty house nestled in the heart of Morbihan to preparing for the responsibility that was his to offer a magical moment to the bride and groom the next day.
So I spent the night in a most charming gîte located in Plumelec, decorated with great taste by Marie Morvant who welcomed me warmly as if I were part of the family.
The next day, we took the road to the reception venue chosen by the bride and groom: Le Domaine de la ferme Quentel, a splendid venue awarded for several consecutive years and rightly so by mariages.net https://www.mariages.net /
Séverine & I took advantage of the 2 hours of driving that separated us from Gouesnou, a small town in Finistère at the gates of Brest where the Quentel Farm is located to get to know each other better, discuss the profession of officiant and discuss the latest issues together. logistical details of the ceremony.
When we arrived, we were warmly welcomed by Anne Quentel, manager of the Domaine. http://www.quentel.net/fr/ It is clear that for Anne, her job is not only to offer a place for rental but to offer her clients a magical stay composed of taste and visual experiences and sounds that leave an impression.
Then I let Séverine take over the location of the ceremony, chat with the DJ, the photographer https://www.antoineborzeix.fr/ and chat with the loved ones responsible for intervening during the ceremony. Then comes the moment when stress builds and this stress, believe me, never disappears, even after having celebrated dozens of ceremonies because it is there to remind us how important our role is in the bride and groom's day. Séverine did not escape the tension that precedes a ceremony, but I felt that she was motivated by a desire to do well rather than by a lack of self-confidence.
The guests settled in at the ceremony location bathed in sunshine (Yes, yes, I said sunshine in Brittany. I guided the nuptial procession then the bride and groom to the rhythm of the chosen entrance music then I placed back so as not to add to Séverine's pressure.
Séverine celebrated the ceremony brilliantly, making remarks that were sometimes moving and sometimes funny, inviting loved ones to intervene and then the bride and groom to make promises to each other. Once the ceremony was over, we met the guests nicely over a glass of champagne and then slipped away after kissing the bride and groom to let them enjoy their evening in the company of their loved ones.
On the road home, Séverine was both relieved and filled with a sense of accomplishment. Boosted by this burst of happiness and positive energy, Séverine told me that she took great pleasure in celebrating this ceremony. Eh yes ! This is exactly what the officiant's job is: Entering the lives of the bride and groom for a few weeks or months, discovering them, designing a script that suits them, celebrating the ceremony then leaving them with the feeling of having makes a difference in their lives and takes precious memories with us.
See you soon for new Breton adventures!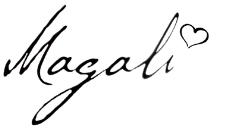 A beautiful secular wedding ceremony in Brittany