We're not called Unique Ceremonies by chance!
July 29, 2019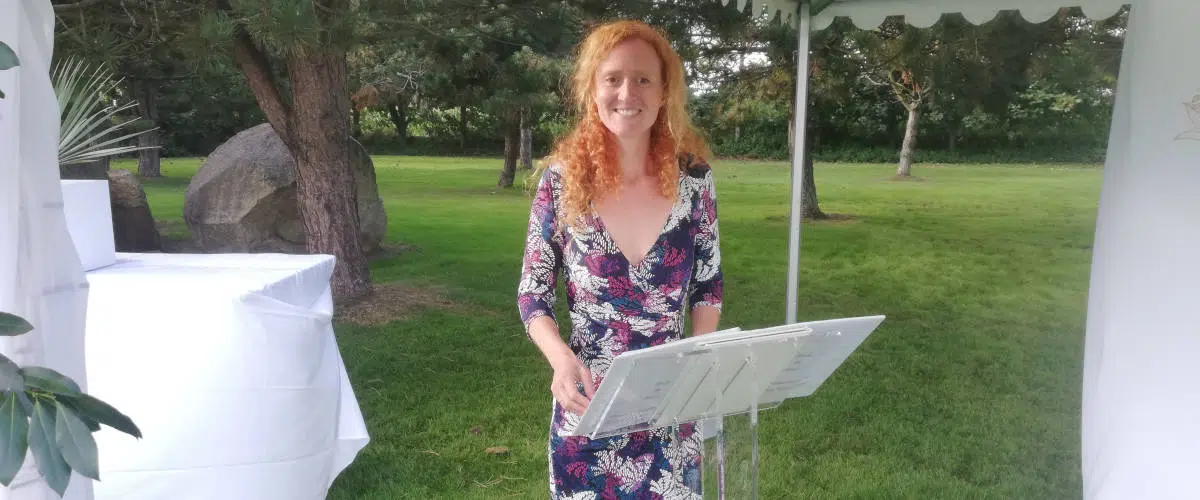 A beautiful secular wedding ceremony in Brittany
September 26, 2019
Secular ceremony officiants in your area
Find your officiant in your area

Unique Ceremonies is a team of secular ceremony officiants in France and 10 years of experience in the field of secular wedding celebrations in France . You will find your secular ceremony officiant for each region of France in order to better serve you and, above all, to be close to future married couples who wish to celebrate a secular marriage. Do not hesitate to click on the region of France that concerns you and you will discover your future officiant to celebrate your secular wedding ceremony. A region, a town, a castle, an estate, it doesn't matter, we are present in almost all regions of France to celebrate your unique secular ceremony. Visit our Testimonials to get a glimpse of married couples happy to have chosen our officiants for their secular wedding ceremony .
Each secular ceremony that we celebrate is unique. Our officiants will carefully put together a unique moment for you to share with your loved ones. Tempted? Contact us & get to know each other…

Secular ceremony officiants in your area
officiating secular ceremony?
bilingual English officiant? secular marriage celebrant? recognized secular marriage? secular marriage definition? secular marriage ceremony? secular marriage and town hall?
secular marriage price? Is a secular marriage official? secular ceremony taking place? secular ceremony text?
secular ceremony speech? secular wedding ceremony?
secular ceremony ritual? Ceremony officiant Brittany, Dordogne, Occitanie, Poitou Charente, PACA, Center Val de Loire, etc.
Whatever your question, you can consult our FAQ or contact us to find out about the secular ceremony in France.