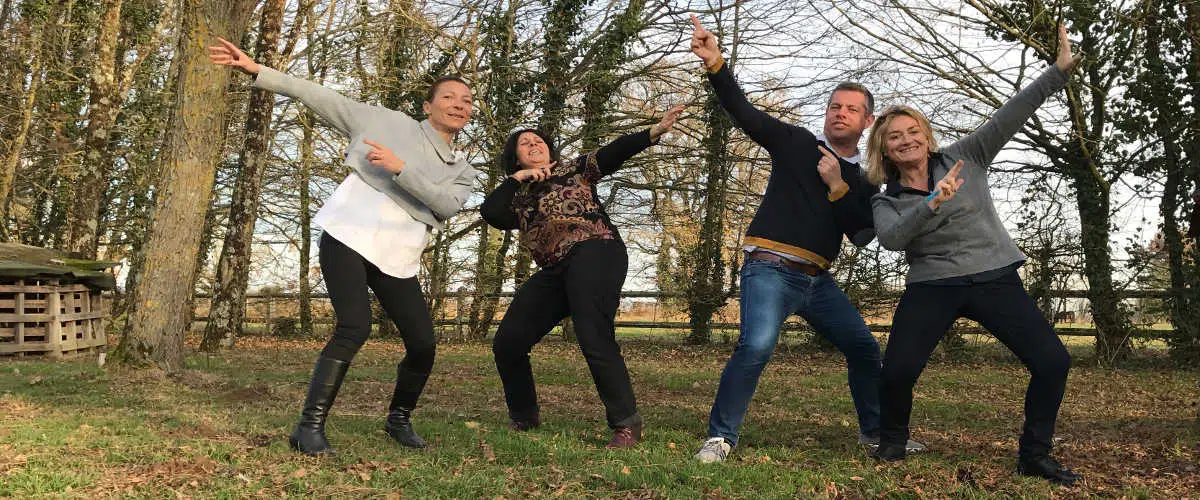 Unique Ceremonies – 2016 Retrospective
April 3, 2017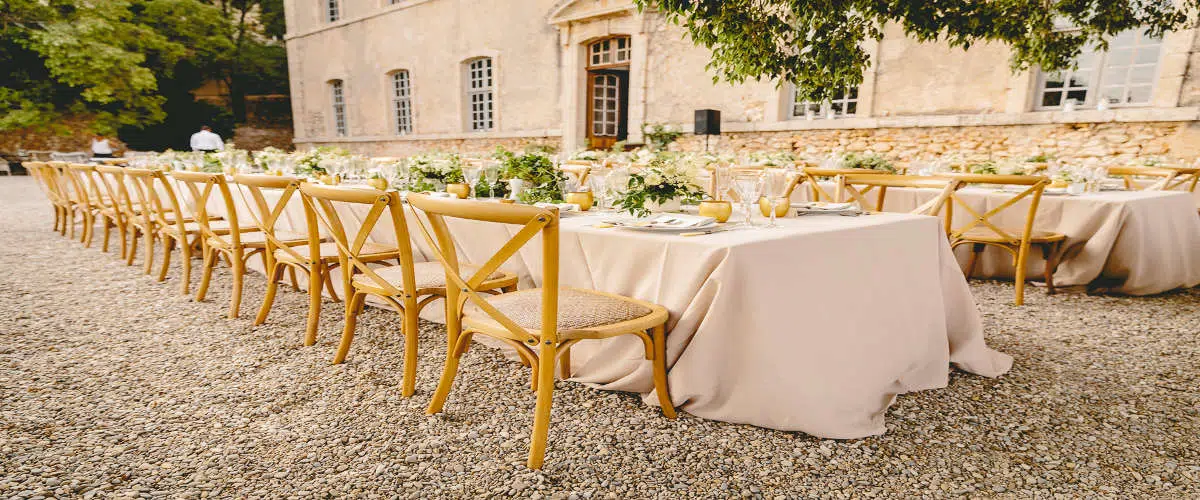 What time should you plan your secular ceremony?
May 2, 2017
Decoration for a secular indoor wedding ceremony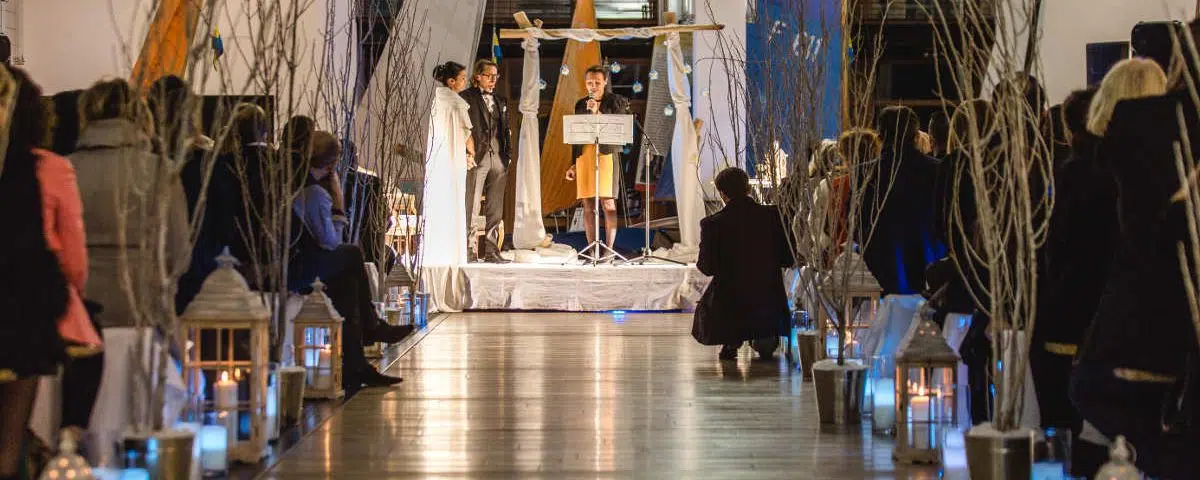 Decoration for a secular indoor wedding ceremony
For many couples, a successful secular ceremony is one that takes place outdoors. Think again ! A secular indoor wedding ceremony can be just as magical. If this option is often a fallback solution to which couples resign themselves because time has decided otherwise, others choose a secular indoor ceremony because they have fallen in love with an old barn, a small private chapel or the sumptuous reception room of a castle.
So how do you showcase your great find? Explore the place carefully, take photos, identify what brings out its beauty then choose a theme and colors that highlight the place.
First ingredient : The altar. It can be an arch like we find more and more in wood, metal, bamboo, etc. but if the idea of ​​the arch does not tempt you and you are lucky enough to have a beautiful stone wall, use curtains, feathers, fabrics, muslin ribbons and other dream catchers tied to a rope like a curtain.
Another great idea for your "altar" background: Hang pretty transparent glass or plastic balls containing small candles or flowers for a sumptuous light curtain.
Divert objects from their ordinary use: Old screen, old door, old shutters, walls of books, etc.
A very simple idea: A white fabric background on which you write your first names, a message, a poem.
Dare to use colors: Pennants, origami garlands, branches to decorate that you will coordinate with the decoration of the chairs.
Second ingredient : The aisle. For a warm and traditional atmosphere, place tealight holders, small floral arrangements or lanterns in your driveway.
For a more personal side, do not hesitate once again to divert certain everyday objects such as bottles, watering cans, jars, milk jugs, etc. Play with dimensions and shapes: Place identical objects of different sizes and heights.
For a grand arrival, add a white carpet (be careful to secure it securely to avoid falls), petals.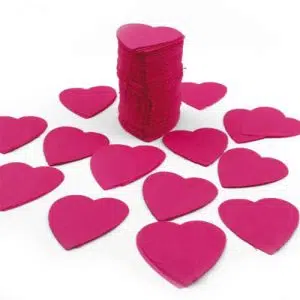 Third ingredient : The starter. The advantage of an indoor ceremony is that you have a well-marked entrance so take the opportunity to decorate it with large lanterns, columns, floral arrangements, stakes maintaining a pretty ribbon that the One of your witnesses, for example, can cut or unwind to announce your entry. Announce your beautiful ceremony, leave a message to your guests using pretty slates, a wooden panel placed on a large easel.
Fourth ingredient : Light. Inside, use and abuse the most diverse sources of light: Candles of different heights, sizes and shapes to position everywhere, at the foot of the altar, at the back of the altar, in your aisle, at the entrance, on the ceiling, candlesticks, garlands, paper lanterns, letters and luminous objects, etc.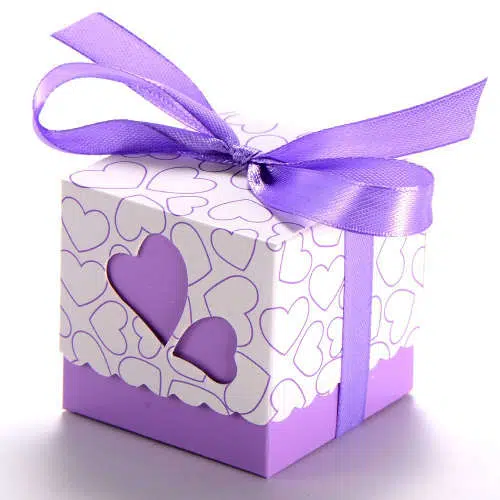 Finally, an indoor ceremony has a major advantage: You are not dependent on the weather and can indulge yourself with the furniture used: Make yourself comfortable on a pretty sofa, invite your loved ones to relax on pretty armchairs with different materials, styles and colors decorated with comfortable cushions. For small weddings, you can even add small coffee tables and set up lounge-style armchairs. So cozy!

You will have understood, contrary to popular belief, an indoor ceremony offers endless decoration possibilities. If a little advice session tempts you or a decoration project, do not hesitate to contact me at celiadeco@unique-ceremonies.fr
See you soon !
Celia