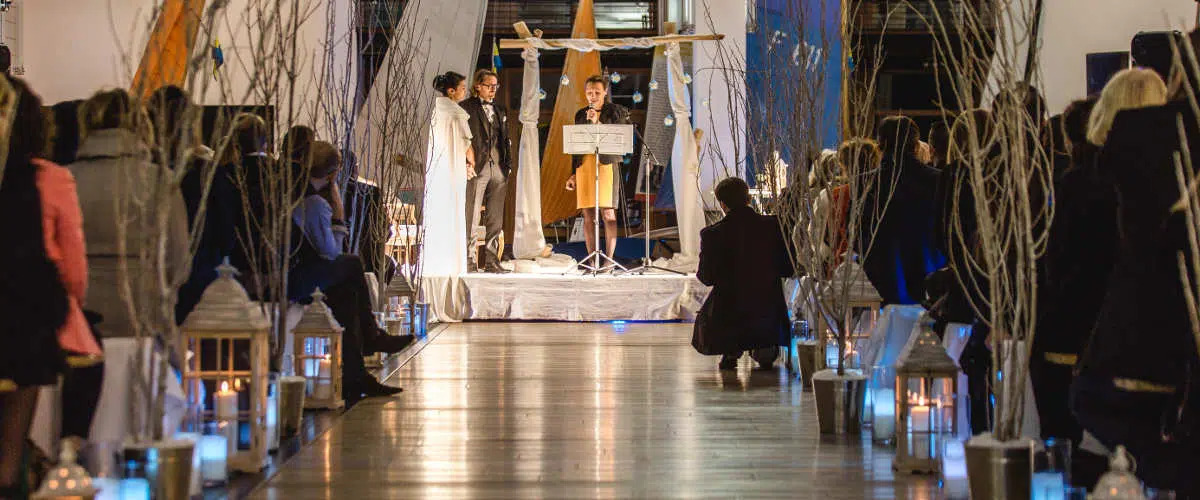 Decoration for a secular indoor wedding ceremony
May 2, 2017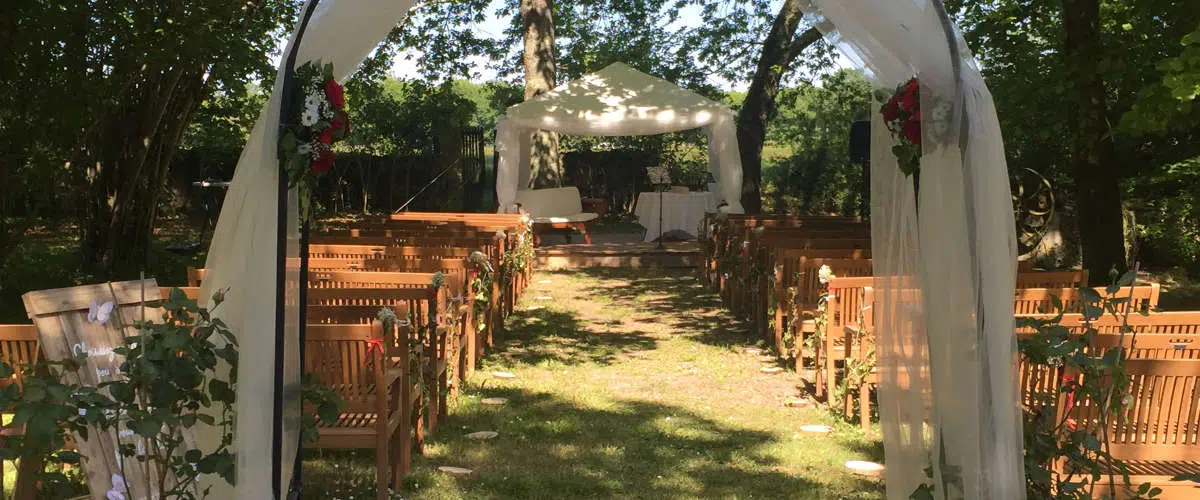 Secular Ceremony: Beware of the sun
July 6, 2017
What time should you plan your secular ceremony?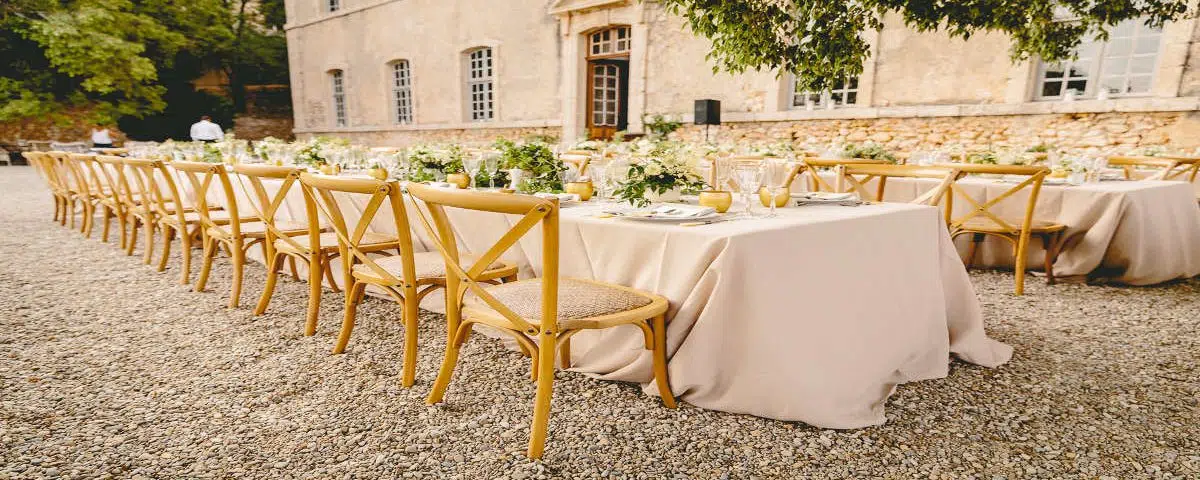 What time should you plan your secular ceremony?
Hello lovers,
Currently in the midst of preparing for the 2017 secular ceremonies, I see that you are all asking yourself the same question: What time should you plan your secular ceremony? This is a very relevant question as the choice of time will necessarily have an impact on the organization of your day. In addition, the bride and groom realize that they must make this decision quickly, generally, when writing their invitation. However, few couples think about this little detail well in advance and it is only when writing their invitations that they realize that the time of the secular wedding ceremony will influence the rest of the festivities.
There is not necessarily a rule on this subject but, in order to determine the time that suits you, I suggest you ask yourself the following 3 questions: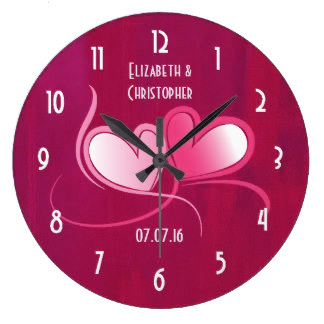 Do your civil ceremony and your secular ceremony take place on the same day?
If you have decided to kill two birds with one stone and carry out the two ceremonies, allow around twenty minutes at the town hall, then another twenty minutes minimum for a little photo session & a few chats outside the town hall. Then calculate the time needed to get to the location of the secular ceremony. Be generous because your guests will take their time and you will certainly need to take a short break to refresh yourself, meet up for a few minutes together. Then plan the installation time of your guests which will vary significantly depending on their number and can be refreshing if it is very hot. For example, if your civil ceremony is scheduled for 3:00 p.m., consider starting your secular ceremony around 4:30 p.m.
If you come in front of Mr Le Maire one or more days before your secular ceremony, you will have more flexibility but allow the time necessary for your guests to settle in. Allow around 20 minutes of installation for around a hundred people.
Are you planning to have a formal photo session between your civil ceremony and your secular ceremony?
Some couples wish to have an official session with their photographer between the two ceremonies. Generally, they do not want to take the photos before the civil ceremony so that the groom can traditionally discover his bride in her dress during the civil ceremony. A professional photo session lasts at least an hour, therefore, plan your secular ceremony approximately 2 hours after your civil ceremony. If you only invite your immediate family to the civil ceremony, this simplifies things. If, on the other hand, you invite all your guests to both ceremonies, make sure that they are occupied and refreshed during your absence, especially if they do not have the opportunity to return home between the two events.
What do you have planned after the secular wedding ceremony?
If you have planned a reception after your secular wedding ceremony, then a dinner, make sure that your secular ceremony does not take place too early in the day. A secular ceremony lasts on average 45 minutes, therefore, if you plan your ceremony at 3 p.m., add 1h30 for the reception, possibly a 1h photo session if you have not done it before, this will bring you to 6:30 p.m. Maybe a little early for dinner! If you have not planned anything else, such as outdoor games for young and old or entertainment, plan your secular ceremony at a time that allows you to avoid downtime.
The ideal time for your secular ceremony? As you have understood, there is no ideal time for a secular ceremony but, from experience, they often take place after 4:00 p.m.