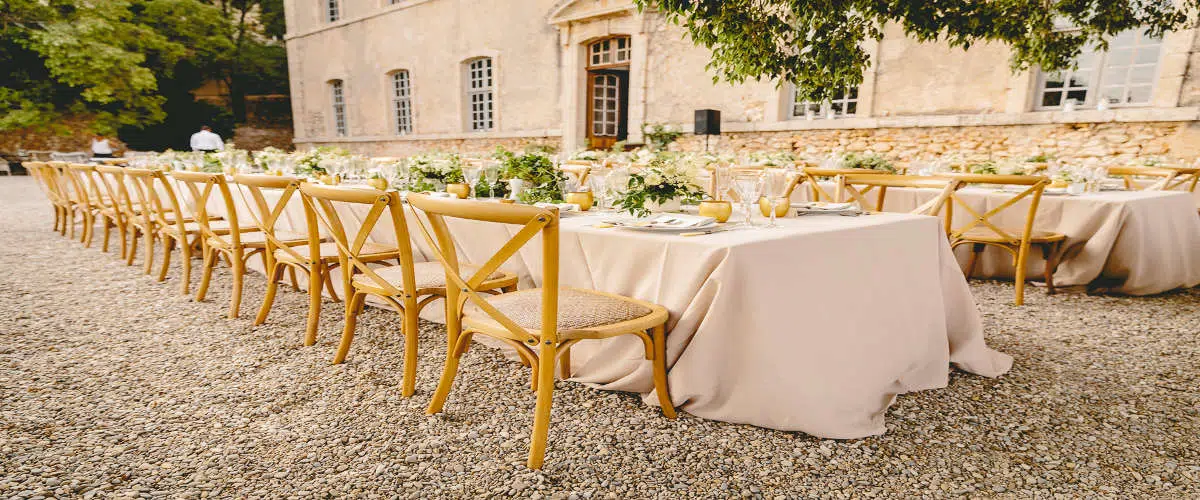 What time should you plan your secular ceremony?
May 2, 2017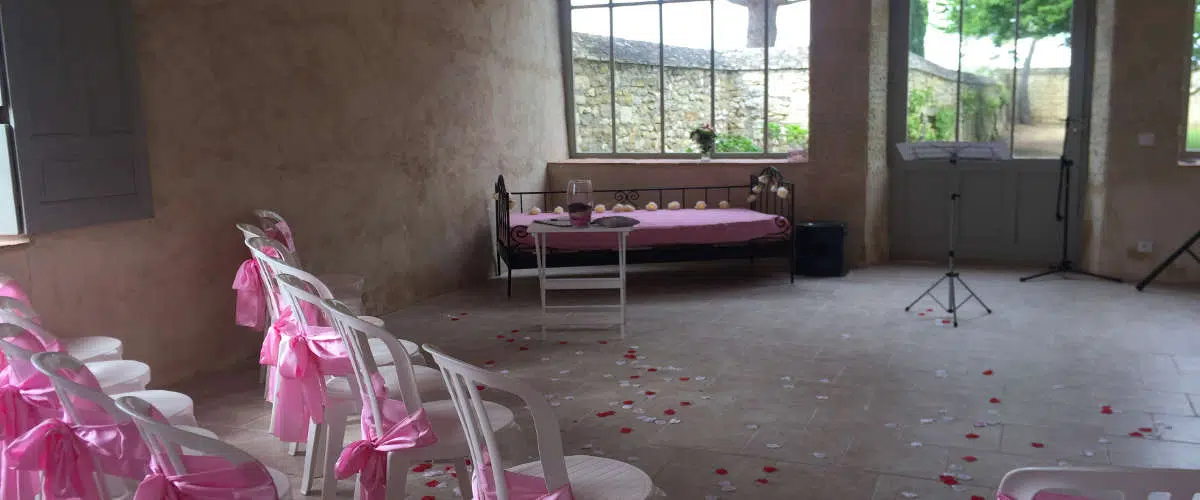 Secular Ceremony: Watch out for the rain
July 6, 2017
Secular Ceremony: Beware of the sun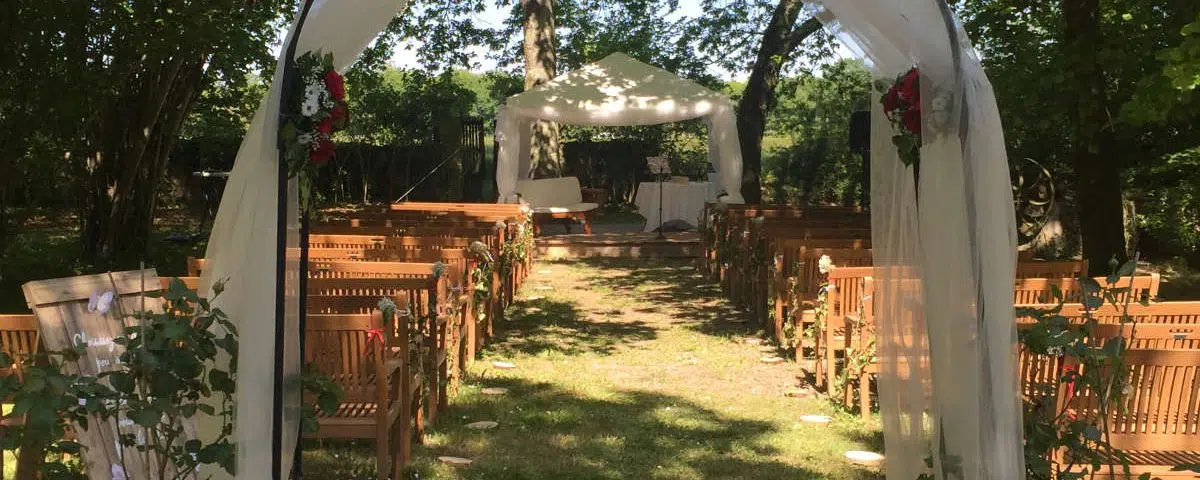 Secular Ceremony: Beware of the sun
Dear lovers,
Are you dreaming of a secular outdoor wedding ceremony? If, as I explained in a previous article , rain is a factor to take into account, watch out for the sun! He too can come and spoil the party!
What all couples want is for the sun to come to the festivities, but many forget that too high a temperature can hamper your secular ceremony rather than making it more pleasant.
Indeed, while a generous ray of sunshine is certainly welcome, relentless heat is not! Many couples worry about how their ceremony will go if it rains but don't think for a minute about the consequences of a heatwave.
I have had the pleasure of celebrating more than a hundred secular ceremonies celebrated over the last 8 years, so allow me to share with you my experience so that your secular ceremony takes place in the best conditions even in the event of strong heat.
Rule #1 : Once you have agreed on the time of your secular ceremony, make sure, if possible, to visit the exact location of your ceremony at that same time a few weeks before the Big Day so that the sun is more or less in the same place. Where is he at the scheduled time? Will you and your guests be in the shade or in full sun?
Rule #2 : Check the weather forecast exactly as you would if it was raining. I strongly recommend that you choose another location at your reception venue if the temperature is expected to exceed 30°C. If there is no other alternative, budget for the rental of large umbrellas, shades or gazebos (again, just as you would to protect yourself from the rain).
Rule n°3 : Pamper your guests by offering them something to refresh themselves with: Small bottles of water, fans, parasols, total screen, hats, misters, etc. especially if they have just attended your civil wedding ceremony. Put yourself in their place: After having crowded together in the wedding hall of your town hall and having survived an ambient temperature of 40°C, you then ask them to run to your reception venue to attend at another ceremony, this time sitting in full sun!
Rule n°4 : Don't forget yourself: You will certainly be more concerned about the well-being of your guests than your own, but don't forget to hydrate yourself. Take a few minutes between the two ceremonies to freshen up, drink some water and rest.
I have performed several ceremonies in extreme heat and have found that when the ceremony takes place in direct sunlight, a number of major inconveniences become unavoidable:
Guests rush to the places in the shade while the rows in full sun remain inexorably empty. Despite my encouragement, guests often prefer to stand in the shade, sometimes far from the ceremony location, rather than sitting in the sun, not ideal for photos...

No matter how beautiful your secular ceremony, all your efforts and those of your officiant will be in vain if your guests are harassed by thirst! They will not be able to concentrate on your secular ceremony and will only be in a hurry to throw themselves at the first water point that comes along.

To avoid being blinded, your guests will keep their sunglasses on during the ceremony. This may be suitable for a relaxed secular ceremony on a beach with your feet in the sand, but a forest of sunglasses detracts from the credibility of the secular ceremony if it takes place in a more "traditional" venue such as a castle grounds. , the terrace of a villa, etc. and makes it difficult to recognize faces in photos.

You will not appreciate this moment which is supposed to be magical because you will be liquefying in the heat and will probably come close to getting sunstroke.

Your officiant, who will under no circumstances be seated or wear sunglasses, will risk having difficulty reading his text due to reverberation and will also be bothered by the heat, which can impact the quality of his performance and his physical presentation (skin glistening with sweat and hair stuck to his head).
Therefore, save yourself all these little inconveniences by considering the possibility of high heat as a constraint in the same way as the risk of rain.