Séverine, Secular Ceremonial Officiant in the Occitanie Region
January 18, 2022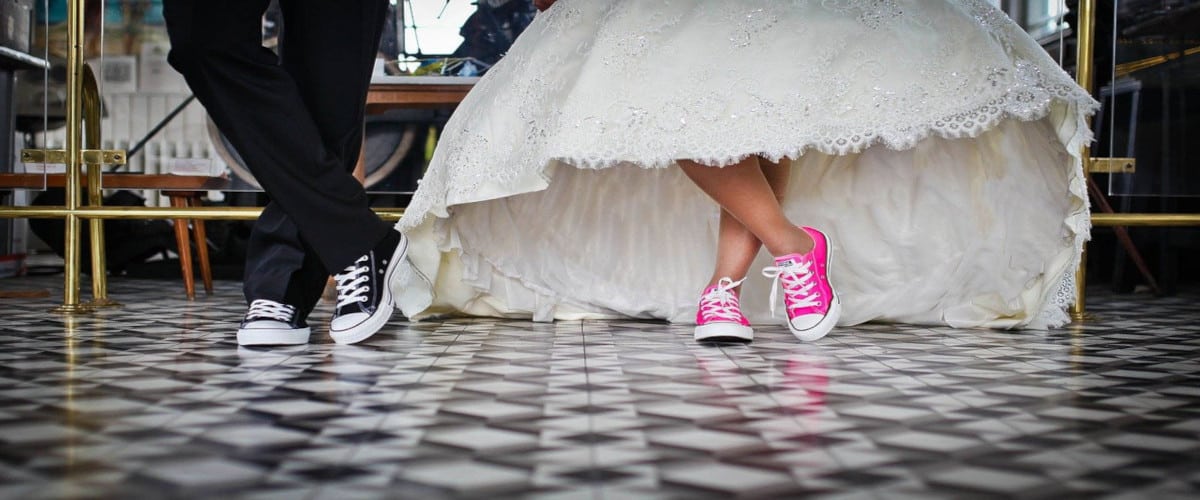 Become an Independent Secular Ceremonial Officiant
September 28, 2022
The Château de Puyrigaud, a magical place for the secular wedding ceremony of your dreams
Hello dear lovers,
I am Magali, the founder of Unique Ceremonies which has specialized since 2010 in the creation & celebration of fully personalized secular wedding and vow renewal ceremonies.
In more than 10 years of activity, the Unique Cérémonies team, made up of officiants passionate about their profession and most of them bilingual French/English, has had the pleasure of celebrating more than 450 ceremonies in the most beautiful places that France has to offer. And among these splendid reception venues, one of them is among our favorites: Le Château de Puyrigaud in Léoville, Charente Maritime.
This prestigious residence dating from the 15th century, surrounded by rolling countryside and vineyards, offers 4 elegantly decorated guest rooms with their private bathroom as well as a large gîte that can accommodate 12 people. The Château also has the following facilities: Jacuzzi, sauna, swimming pool, billiards room, table games, piano, TV lounge, library and its large reception room which can seat up to 200 guests. For more information, do not hesitate to consult the castle website or contact the owners .
It was then that I was beginning my career as a ceremonial officiant that I had the pleasant meeting of Véronique & Philippe Lassalle who were also beginning their activity and hosting their first events. The alchemy worked immediately and every year, my colleagues and I always experience the same pleasure in celebrating secular ceremonies, each one more beautiful than the last.
On each of my visits, I appreciate the kindness shown by Véronique & Philippe towards their newlyweds, the tireless determination they deploy to always improve, enlarge, renovate their already magical domain and their little touches like the layout of a place specially designed for the celebration of secular ceremonies with the wrought iron entrance arch decorated with pretty roses, the elegant platform decorated with delicate curtains, the teak benches for the guests and the bride and groom and even the pulpit for their devoted officiant! And I'm not even talking about the always warm welcome from these charming owners whom I always find difficult to leave.
I am not in the habit of promoting the services of any other professional whatsoever but I am convinced that a good relationship between service providers maintained for almost 10 years can only have a positive impact on the stay of the bride and groom and the quality of the services offered to them, this is why I wanted to highly recommend the Château de Puyrigaud to celebrate your wedding there and thank Mr & Mrs Lassalle for their trust.
Dear lovers, if you are looking for an exceptional location in Charente Maritime to create an unforgettable wedding memory for you and your loved ones, don't wait any longer!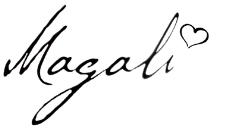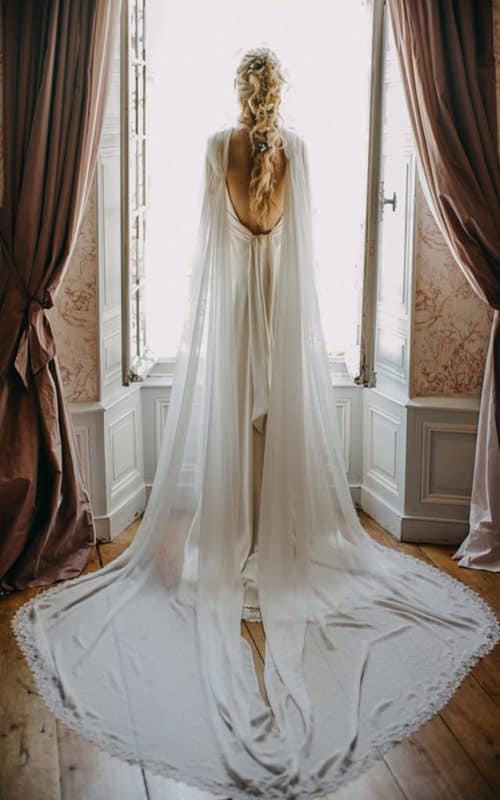 The Château de Puyrigaud, a magical place for the secular wedding ceremony of your dreams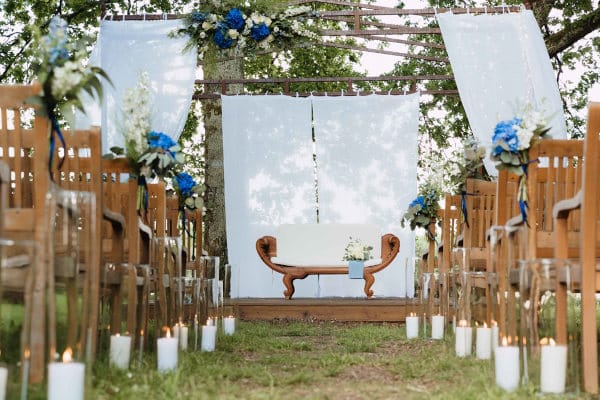 The Château de Puyrigaud, a magical place for the secular wedding ceremony of your dreams